Snake fished out of toilet, claimed by owners miles away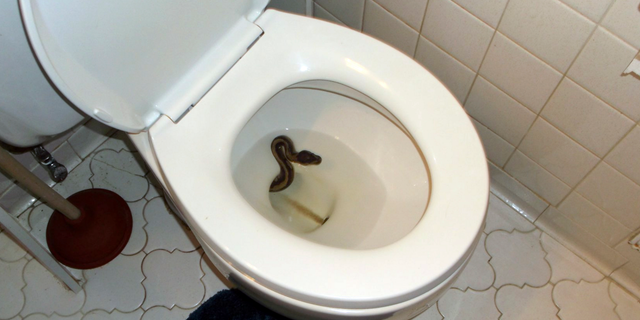 VIRGINIA BEACH, Va. – A snake fished from a toilet in Virginia has been claimed by owners who say she went missing miles away.
James Hooper of Virginia Beach says he thought it was a prank when he spotted the snake in the toilet Thursday, but then he saw the tongue moving. Hooper says his roommate, Kenny Spruill, used a fishing pole with a noose to pull the snake out.
Animal Control Supervisor Rebecca Franklin says the pastel pied ball python's owners spotted photos on social media and claimed her Friday. She says the snake disappeared two weeks ago a couple of miles away from Hooper's home.
Franklin believes she climbed into the toilet, instead of traveling though the sewer. She says she was lucky to end up with people who treated her well.