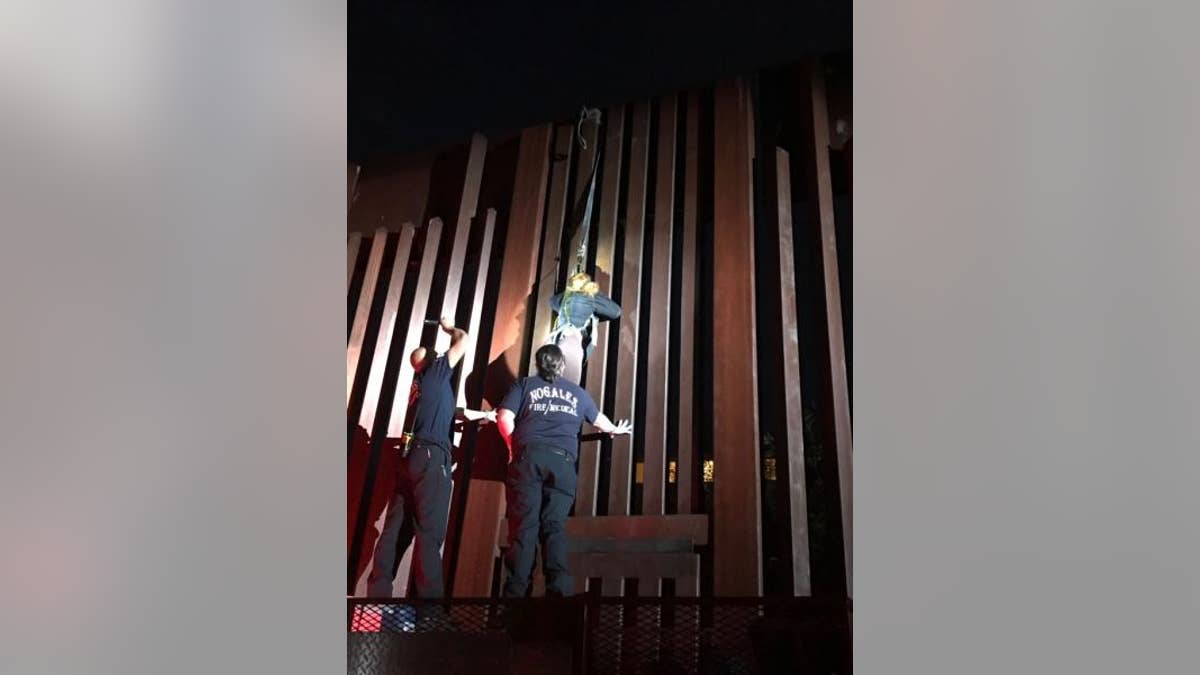 A Mexican woman attempting to enter the United States was found dangling from a border fence in Arizona Saturday after smugglers left her hanging, officials said.
U.S. Customs and Border Protection said agents saw two smugglers trying to lower the woman, 37, from the border fence in Nogales using a harness and rope. The smugglers abandoned the woman, however, when they saw the agents, leaving her hanging about 15 feet above the ground.
SANCTUARY CITIES VOW TO MAKE 1 MILLION IMMIGRANTS CITIZENS
As the smugglers fled back into Mexico, the woman attempted to climb back over the fence.
Nogales Fire Department arrived at the scene and brought the woman to the ground. She was not injured and was processed for immigration violations.