Smooth criminal: World's 'hottest felon' living the high life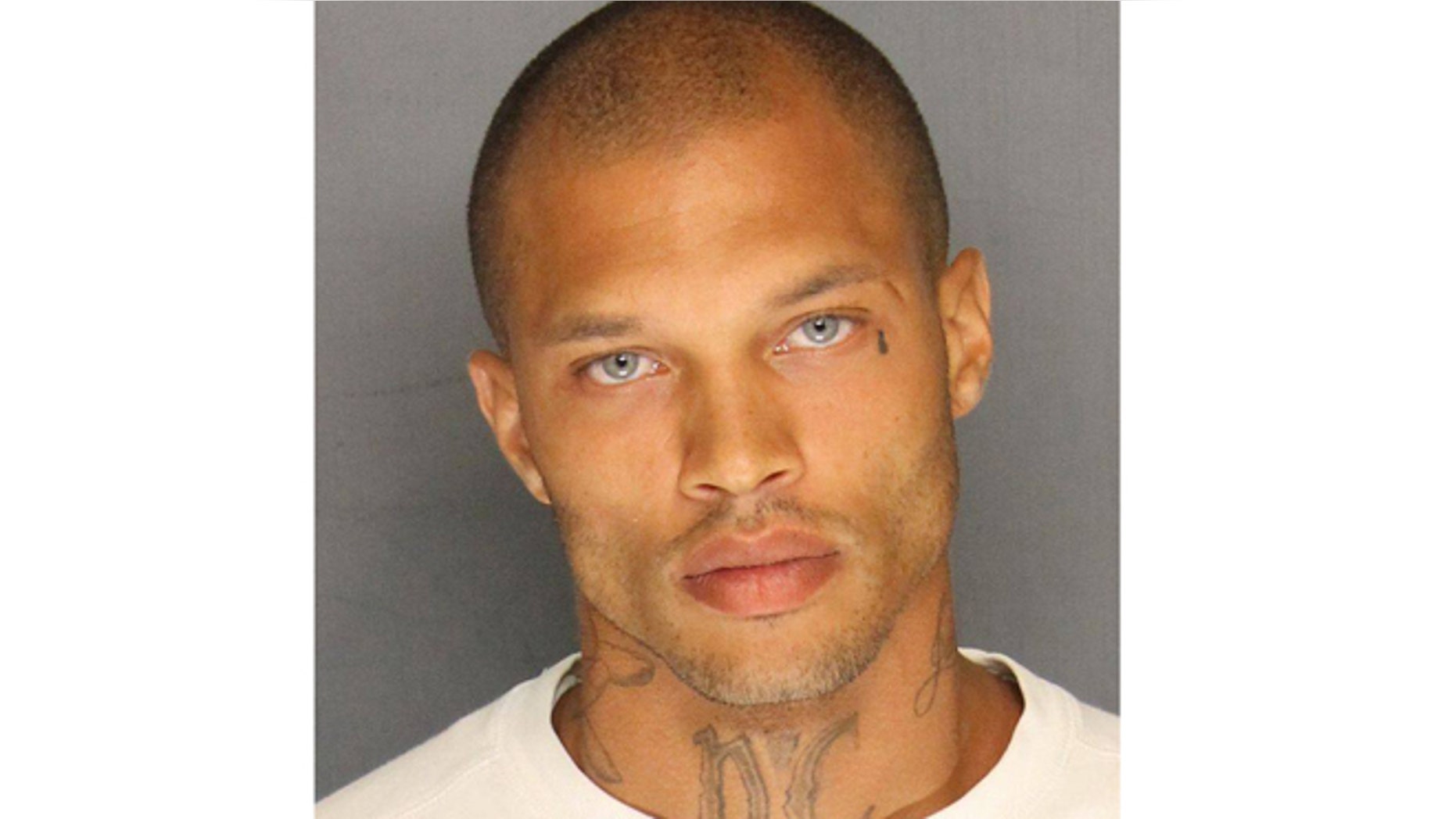 Two years ago criminal Jeremy Meeks was dubbed the "hottest felon" in the world after his police mugshot went viral.
MURDER WARRANT ISSUED FOR EX-BOYFRIEND OF DALLAS MOM WHO VANISHED A YEAR AGO
Now the ex-con and Instagram hit has been posting pictures of a luxury lifestyle that proves that life after crime does pay.
The 32-year-old poses with a $150,000 Maserati in front of his huge mansion after turning his life around and becoming a full time model.
ROUND-THE-CLOCK MANHUNT ON FOR EX-ARMY RESERVIST WHO ESCAPED RHODE ISLAND DETENTION CENTER
The former gang member from California was jailed in 2014 over weapons charges but his sexy mugshot, posted on the Stockton police Facebook page, had women begging to be "locked up with him" and had model agencies lining up at his cell door.
After being released in March last year, the ex-con has been keeping his 612,000 followers up to date with his new career – and it's clearly going well.
The picture of the huge mansion on his Instagram is captioned "Good to be home".
More touching pictures show he has been reunited with his wife Melissa and children.
Posing with Melissa he wrote: ""Celebrating our 8 year anniversary today and 50 more to go. Through thick and thin! #blessed #loved #aniversary #marriage.