Smokeless tobacco set to be banned in NY baseball parks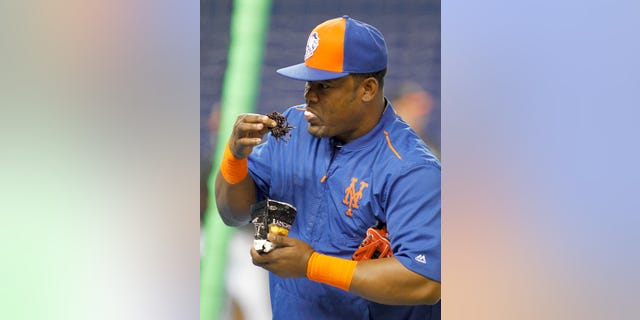 The New York City Council passed legislation last week that would ban the use of smokeless tobacco products at all ticketed baseball stadiums, sports arenas and recreation areas.
The legislation passed Tuesday by a vote of 44-3. It was sponsored by Council Member Corey Johnson, Chair of the council's Committee on Health.
Similar bans have already been enacted in Boston, Los Angeles and San Francisco ballparks. Both the Mets and Yankees have said they support the ban.
"It's just something we have to deal with," Yankees reliever Andrew Miller said. "I don't see anybody protesting. There's rules that we have to follow."
Matthew Myers, President of the Campaign for Tobacco-Free Kids, applauded the move saying the legislation "sends a simple and powerful message to kids" that "baseball and tobacco don't mix."
The local law will take effect immediately once Mayor Bill de Blasio signs it. He's said he wants to sign the legislation by Opening Day. The Yankees open at home April 4 and the Mets open at home on April 8.