Small plane crashes at Florida's Eglin Air Force Base; 4 killed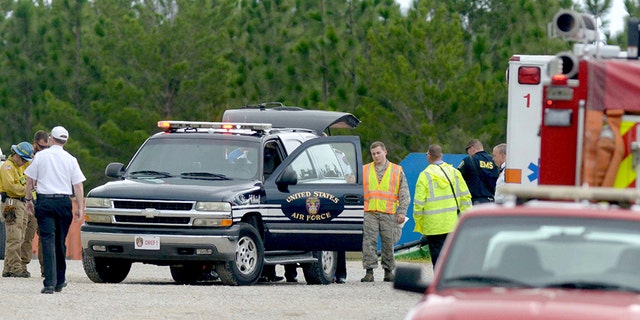 Four people are dead after a civilian plane crashed Thursday morning at Eglin Air Force Base in Florida, investigators said.
The Beechcraft BE-60 aircraft crashed at approximately 10:35 a.m. in a densely wooded area, 2 miles away from the main runway, according to base officials.
Pilot Henry Nowakowski and three other passengers, Carolyn Nowakowski, Patsy Nowakowski and Tom Seine, all died in the crash.
Federal Aviation officials said the plane was headed to Destin Executive Airport, just across the bay from the base.
It was not immediately clear what caused the crash but the FAA is handling the investigation.
The Associated Press contributed to this report.