Small Explosion at O'Hare Likely an Accident, Authorities Say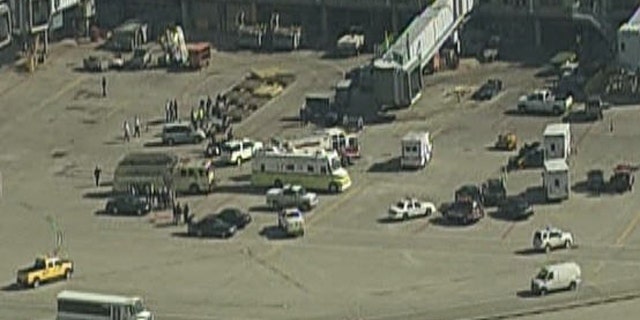 A Level 1 hazmat response was ordered Tuesday morning after reports of a small explosion in the baggage claim area of the United Airlines terminal at Chicago's O'Hare airport.
The fire department and police said a battery being shipped in a container may have accidentally discharged while being inspected. Authorities said a baggage handler suffered facial injuries and was taken to Resurrection Hospital for treatment.
A Level 1 Hazmat situation reportedly indicates that it could involve gas, liquid or solid spill with minimal to moderate risk to public health.
The owner of the package was identified and taken into custody for questioning.
Please click here for more from MyFoxChicago.com