A convicted California cop killer is set to be released from prison, but the slain officer's family is fighting to keep him behind bars.
"I never thought we'd be here trying to fight for him to stay in prison. What kind of justice system would release a cop killer?" the victim's son, George Aguilar, Jr., told KABC-TV.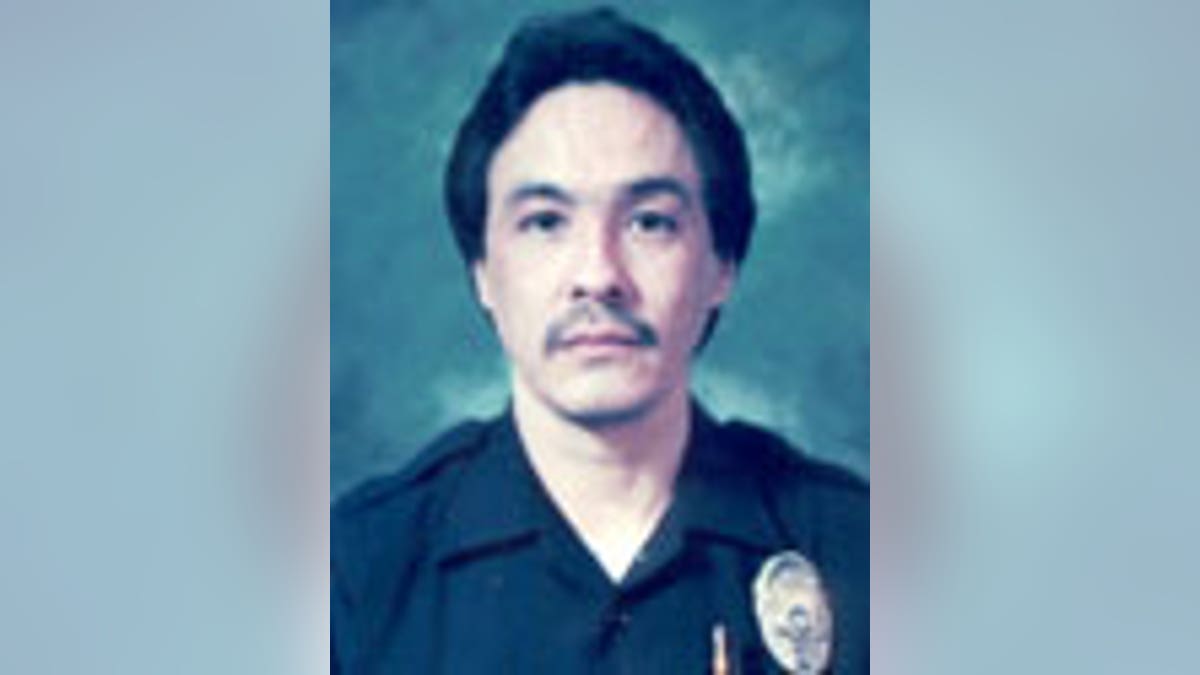 Sgt. George Aguilar, an 18-year police veteran with the Inglewood Police Department, was murdered in March 1988 while chasing several robbery suspects. Getaway driver Joevone Elster, who was 14 and a member of the Crip Gang at the time of the crime, was convicted and sentenced to life in prison.
OFFICER FATALITIES GROW AS MONTANA DEPUTY IS KILLED ON DUTY
Aguilar's family learned of Elster's release on Tuesday, leaving them shocked and devastated. He is scheduled to be paroled Friday, according to ABC.
According to family members, the killer was previously granted parole, but Gov. Jerry Brown reversed the decision. Los Angeles Superior Court later overturned Brown's decision, allowing the original parole grant to be reinstated.
"He absolutely loved his job," Aguilar's daughter, Camille Zamorano, said of her father. "He gave his life for it, and now our justice system is going to allow the person responsible for his murder to walk the streets."
DAUGHTER OF NYC COP KILLED IN 9/11 ATTACKS JOINS NYPD
Aguilar's family is pleading for help from Gov. Brown and asking that the public speak out on behalf of their plight. Aguilar, according to KABC, was well-known in the law enforcement community – so much so, that his murder was turned into the 1994 docudrama, "Victor One," with actor Danny Trejo playing the slain officer.
The governor's office said Brown is unlikely to overturn the Superior Court's decision, as it has already gone through the legal process, and "usually it does not succeed in reversing a reversal that has already been approved by that court."