Ski mask, flannel-wearing would-be robber stopped before entering bank, FBI says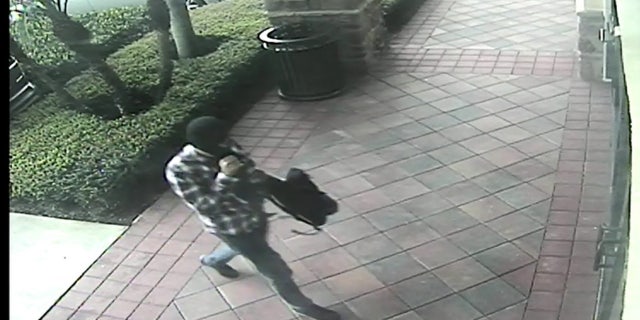 Editor's Note: A previous version of this story contained
factual errors, which were attributed to the Miami Herald, citing law
enforcement. The Herald has since corrected its original information.
An attempted bank robbery was foiled in Florida late last week thanks to the would-be robber's unseasonable dress.
Police say a man wearing a long flannel shirt and ski mask tried to enter a Mercantil Bank off University Drive in Parkland.
However when he approached the doors, he found them locked and was unable to gain entry, the Miami Herald reported.
Investigators said they believe the attempted robbery was thwarted by extra vigilant bank employees.
"If you see someone on a balmy summer day trying to enter a bank in flannel and wearing a ski mask, you should call 9-1-1 from a safe distance," said FBI Special Agent Michael Leverock told reporters.
The man was arrested Saturday.