Sisters want brother who killed their kids spared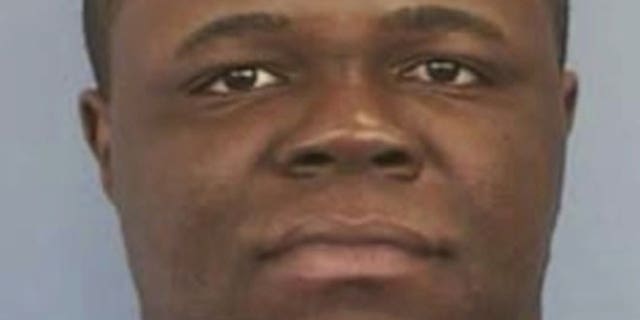 JACKSON, Miss. – Two women are asking Mississippi's governor to spare their brother from execution, even though he killed four of their children, paralyzed another and stabbed one of the sisters.
Henry "Curtis" Jackson Jr. is scheduled to die Tuesday by injection. He killed the four kids, ages 2 to 5, during a rampage that started when he went to his mother's home in Leflore County to take money from her safe on Nov. 1, 1990, court records say.
His mother was at church that day, but Jackson's adult sister, Regina Jackson, was at the home with her two daughters and four nieces and nephews. Regina Jackson was stabbed five times. Her two daughters and two nephews were stabbed to death. Another niece was so severely injured that she was paraplegic until her recent death.
Regina Jackson told The Associated Press that she was scheduled to meet with Gov. Phil Bryant on Monday and would plead for her brother's life. She also wrote Bryant a letter last month asking for a reprieve, saying she doesn't want her brother to get out of prison and that she "just can't take any more killing."
"As a mother who lost two babies, all I'm asking is that you not make me go through the killing of my brother," she wrote.
She told AP in a telephone interview that she has forgiven her brother over the years. "If they kill him, they're doing the same thing that he did. The dying is going to have to stop somewhere."
Another sister and her husband, Glenda and Andrew Kuyoro, have also asked Bryant to spare Curtis Jackson in a letter dated May 15.
The couple said they have tried for years to understand why Jackson attacked his relatives, and they know their questions may never be answered, but that they surely won't if he dies.
"We are the victims in this case, and we are begging you not to let Curtis be killed. You can keep him in Parchman forever, but please don't put our family through this horrible execution," the Kuyoros wrote. "We are not asking you to take pity on Curtis, we're asking you to show US mercy. We have been through enough."
Curtis Jackson's attorney, Robert Davis Jr. of Tupelo, filed a clemency request with Bryant's office last week.
Bryant's spokesman, Mick Bullock, said Monday that the governor "is reviewing the facts associated with this case and has no further comment at this time."
Bryant, a Republican and former deputy sheriff, has not granted clemency to a condemned inmate since taking office in January.
Cliff Johnson, a Jackson attorney helping the sisters, said Monday that the case is unusual because the victims are asking for clemency for the attacker.
"Much is said about the importance of respecting the rights and wishes of victims and their families. This case raises a very important question. Are we committed to honoring the wishes of victims' families when they ask for mercy, or do we hear those voices only when they ask for vengeance?" Johnson asked.
Jackson, 47, has appealed the case over the years but hasn't been successful. He has said he doesn't remember stabbing the children, but testimony from his trial describes a horrific scene.
He cut the phone line before going in the house, according to the court record. Once inside, he demanded money and attacked his sister.
One of the children tried to help, but he stabbed her, too. At some point, Regina Jackson tried to fight him off with an iron rod, but he grabbed one of the children and used her as a shield.
Regina Jackson testified at trial that she was in and out of consciousness after being tied up and stabbed in the neck, but she could hear her brother dragging a safe down a hall. The noise woke up 5-year-old Dominique, one of her daughters.
"Regina testified that Jackson called Dominique to him, told her that he loved her, stabbed her, and tossed her body to the floor," according to the court record. "Jackson returned to Regina, stabbing her in the neck and twisting the knife, at which point she pretended to be dead until she heard him leave."
Jackson turned himself in to the West Point Police Department and confessed to some details. He was convicted and sentenced to death on four counts of capital murder after a trial in September 1991. The trial was held in Copiah County after Jackson's defense attorney requested a change of venue.
His mother, Martha Jackson, said Monday that she has forgiven her son and plans to visit him before the execution.
"If I don't forgive him, God don't forgive me," she said.
Martha Jackson said she's not sure if she'll watch the lethal injection, scheduled for 6 p.m. at the Mississippi State Penitentiary at Parchman.