Sister of Marine missing in Mexico says he was planning to move to Virginia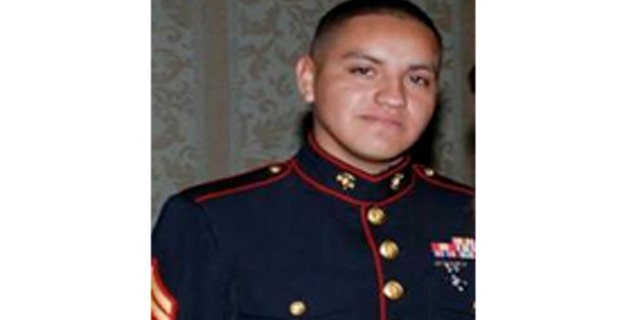 McALLEN, Texas – A U.S. Marine reservist who disappeared in Mexico planned to move to Virginia and may have crossed the Texas-Mexico border to say farewell to his father, his sister said Tuesday.
The FBI announced Monday it's looking for information about the May 14 disappearance of 25-year-old Iraq War veteran Armando Torres III of Hargill, Texas. His father and uncle also disappeared from the ranch in Mexico, not far from the border.
Cristina Torres chatted online with her brother the day before he disappeared.
"I think maybe he just wanted, you know, to go and have a farewell and tell my dad he's coming over here," said Cristina Torres, 24, of Harrisonburg, Va.
He hadn't traveled to Mexico in years, because, as a Marine, he was not allowed to cross the border, she said.
The FBI says Torres crossed the international bridge at Progreso, Texas with plans to visit his father, Armando Torres II, and uncle Salvador Torres at their home in La Barranca, Tamaulipas, a small settlement near the end of the international bridge at Los Indios.
Between 8 and 9 p.m. on May 14, Cristina Torres received a call from her cousin in Mexico who was at another home on the property.
"Ten or 20 minutes after they got kidnapped, my cousin called me," she said. "She said that she saw a white truck just pull in and a couple men just got out of the truck and went inside the house and ambushed them and took them out and put them in the truck.
"She said that they were arguing back and forth until they got in the truck and they left."
The cousin also told Torres her father's home was robbed and all three men's vehicles were stolen.
Late that night, another uncle filed a report with the Hidalgo County Sheriff's Office. The report said that Armando Torres III had left for Mexico around 6 p.m. that evening. The uncle said he had tried calling his nephew's cellphone, but it went straight to voicemail.
In addition to the criminal investigation by Mexican officials, the FBI has opened a concurrent international kidnapping investigation.
Cristina Torres said she has heard rumors that drug traffickers wanted her father's ranch, but she did not know of specific threats against the family.
Stories abound of the drug cartels forcefully taking ranches to facilitate their drug trafficking, and properties near the border are especially attractive. The segment of border where the ranch is located is an important drug trafficking corridor for the Gulf cartel.
Armando Torres III served with the U.S. Marines in Africa and Iraq, she said. He had been diagnosed with post-traumatic stress disorder and had struggled with anxiety and anger management, she said, but had gotten it under control with medication and treatment through the Veterans Administration.
He had been doing farm work around Hargill in an effort to save money for the move to Virginia, she said. He has two sons, but is separated from his wife. He and his sons visited her in Virginia in November, she said.