Sinkhole opens up in Florida parking lot, swallows car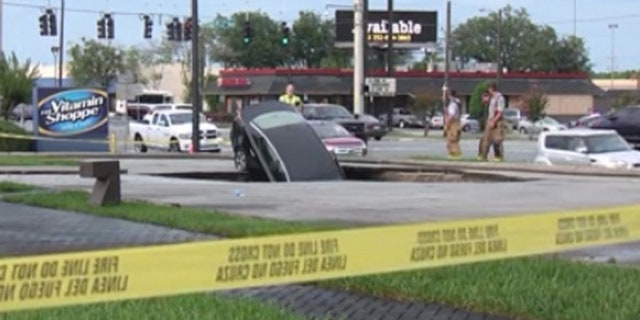 NEWYou can now listen to Fox News articles!
OCALA, Fla – A sinkhole in Marion County swallowed a car, according to the Ocala Fire Department.
It opened up at around 6 p.m., on Saturday, in the parking lot of a Checkers restaurant in the Gateway Plaza, off of State Road 200.
Fire officials say the driver was still inside the car when the hole started opening up, but was able to get out safely.
Investigators say the hole ruptured a gas line, but it was quickly repaired.
Read more from FOX 35 Orlando.