Sinkhole in Pennsylvania parking lot reportedly engulfs six cars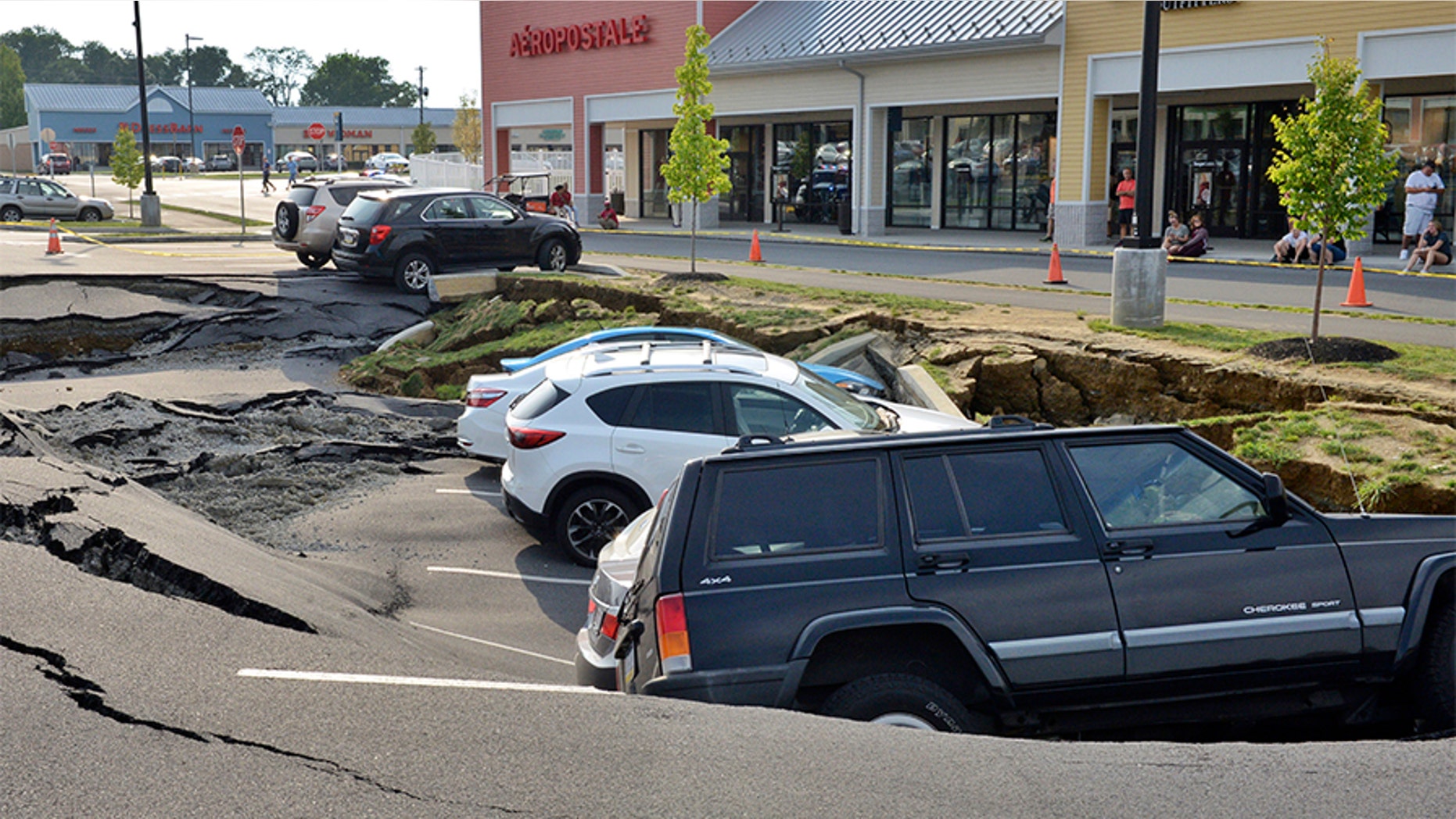 A parking lot in Pennsylvania reportedly collapsed due to a sinkhole on Friday, consuming multiple parked cars.
One woman who experienced the episode at the Tanger Outlets in Lancaster County described it as "really insane," telling WGAL that she believed the shaking was caused by an earthquake.
SINKHOLE SWALLOWS SUV IN COLORADO AFTER THUNDERSTORM DUMPS HEAVY RAIN
"I was actually, I just pulled in. My car was on and everything and I was on my phone texting," she recalled. "And before I know it, I feel like this shaking. I thought it was like an earthquake or something. And then I look up and I'm actually like slanted."
Several people ran to her aid, helping her escape from the car, she told WGAL. She said that she "had to get out on the passenger side" and was "really grateful" for the assistance.
'LUCKY' TEEN ESCAPES UNSCATHED AFTER DRIVING VEHICLE INTO SINKHOLE
Six cars were involved in the incident and there were no injuries, the outlet reported.
Lancaster is about 70 miles west of Philadelphia.
The Associated Press contributed to this report.