Sign promoting literacy night at Florida high school misspelled, principal notes irony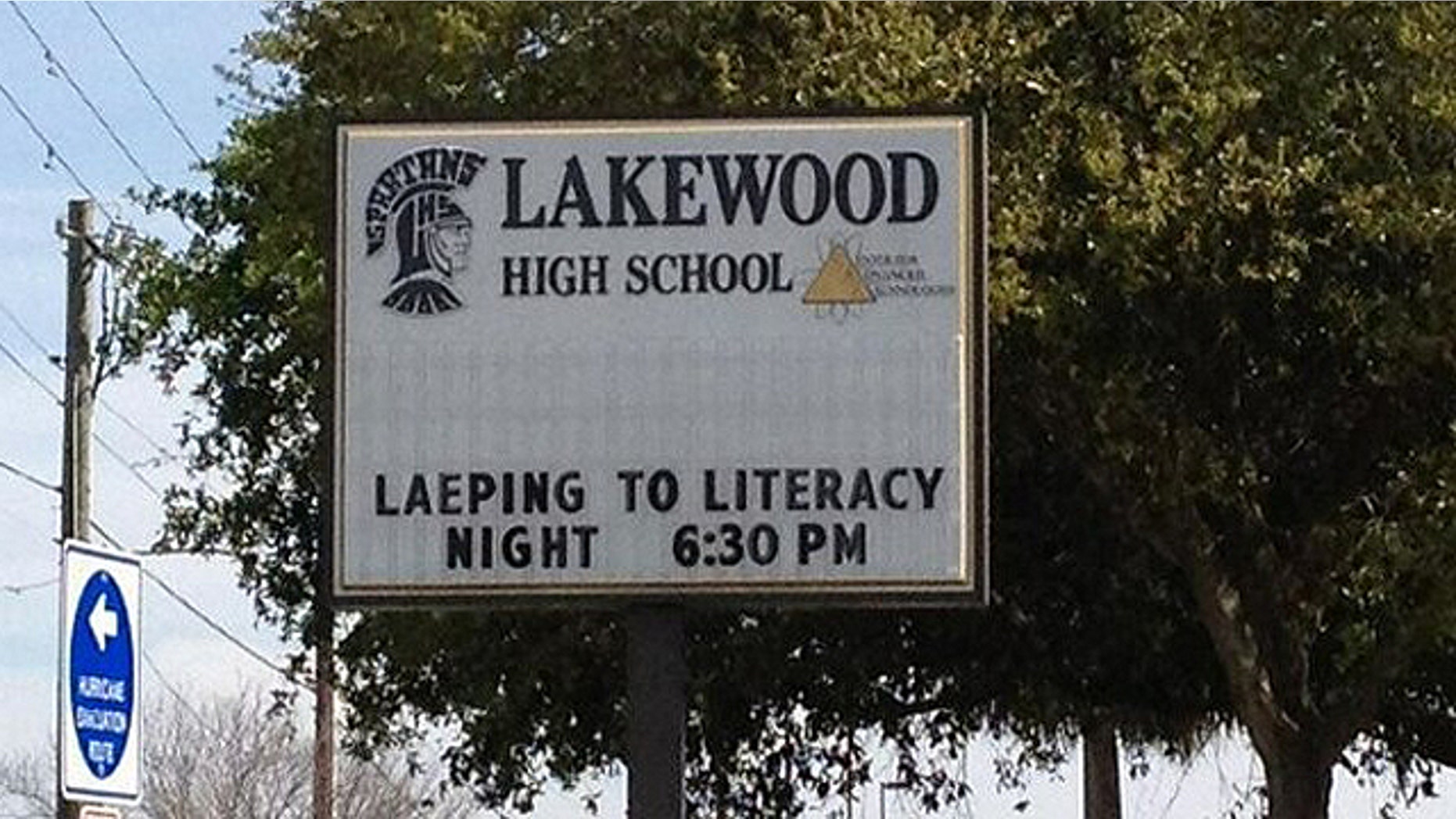 A misspelled sign at a Florida high school promoting its "Laeping to Literacy" event has left its principal red-faced.
The sign, posted on Friday at Lakewood High School in St. Petersburg, intended to promote the school's event to mark literacy night on Wednesday. But the message was jumbled by a school staff member, the Tampa Bay Times reports.
Patricia Schley, the school's literacy coach, noticed the error on Sunday, but not before an untold number of students posted cellphone photographs of the gaffe on Facebook. Schley then texted Principal Robert Vicari: "We don't LAEP into literacy."
The irony was not lost on Vicari, who said he hopes the error does not become fodder for late-night talk shows.
"We got some laughs out of it, but obviously we don't want to do it at the expense of the man who made the mistake," Vicari told FoxNews.com. "Thank god we're not surgeons."
FoxNews.com's Joshua Rhett Miller contributed to this report.