Shoplifters arrested after 1 walks into police headquarters drunk, calls other for ride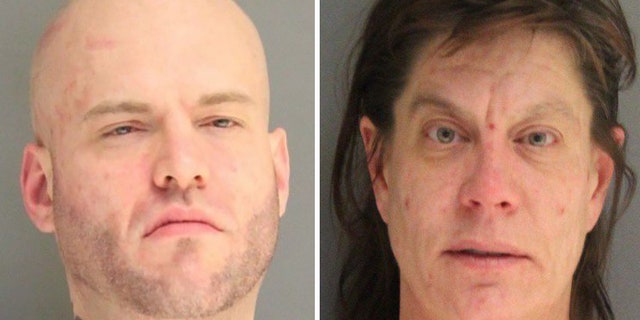 Two people wanted for shoplifting were arrested Wednesday after they inadvertently walked into police headquarters in Delaware.
Authorities said that Christopher McDowell, 34, and April J. Wright, 48, were wanted on shoplifting warrants for an incident at a Kohl's department store in February.
According to Delaware State Police, McDowell had attempted to make a fraudulent return at the department store on Feb. 22, but was denied due to his history with previous suspicious activity, WDEL reported.
Wright, who was with him, then took merchandise on display and left the store without paying for it, despite store security trying to stop them.
Arrest warrants for shoplifting were issued against the pair.
On Wednesday, McDowell, who reportedly appeared to be drunk, walked into Delaware State Police headquarters and asked for a ride home.
Cops identified McDowell as a wanted suspect and took him into custody.
After being processed on charges of shoplifting and third-degree conspiracy, McDowell was released on $1,000 unsecured bond after an arraignment. He was allowed to contact an acquaintance for a ride home.
Police said he contacted Wright, who showed up to give him a ride home.
Wright was arrested and charged before being released on a $1,5000 unsecured bond.