Shooting near Empire State Building reflects egocentric world, priest says at victim's funeral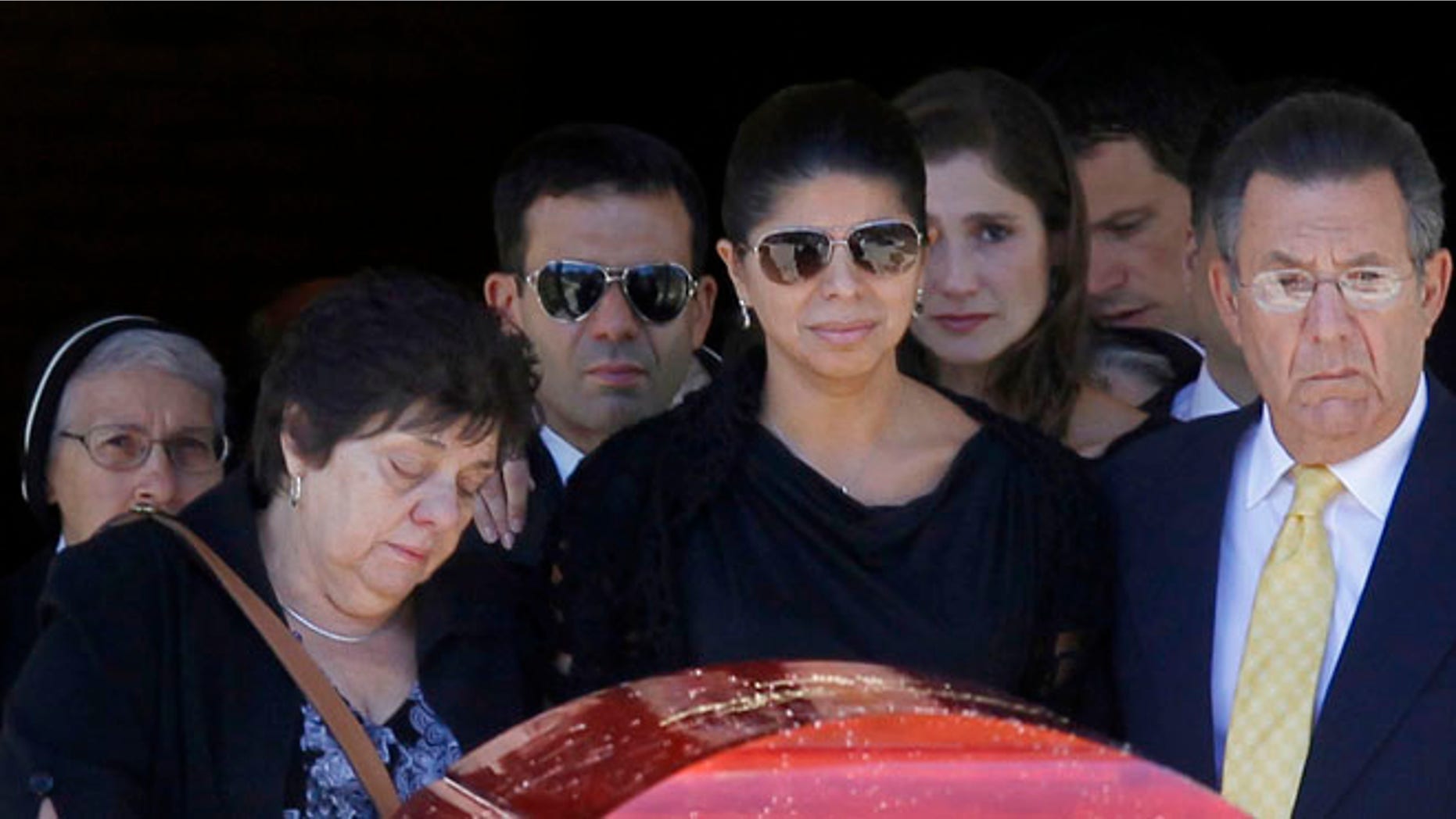 WHITE PLAINS, N.Y. – The priest leading a funeral for the man shot by the Empire State Building said Wednesday that such brutality reflects our egocentric time -- and its anti-Christian violence.
"This is a world that often heralds as its savior the person called me -- I, myself," said the Rev. Philip Quealy, pastor of Our Lady of Sorrows in White Plains.
Speaking to hundreds of mourners, the Roman Catholic prelate questioned the kind of violence that took the life of Steven Ercolino on Friday -- on the street where he and Jeffrey Johnson once worked together.
Police say Johnson killed his 41-year-old former co-worker after blaming him for losing his job last year at the Hazan Imports apparel firm.
Quealy blamed the shooting on "a world that often speaks of jealousy, envy, malice," adding, "so very contrary is that from the divine law, so very contrary is that from the love that Jesus spoke of."
Johnson waited for Ercolino on West 33rd Street, just off Fifth Avenue, at about 9 a.m. Friday, quickly pumping the fatal bullets into his head. Johnson was killed by police after he pointed his gun at two officers. Nine bystanders were wounded by stray police bullets.
At his funeral, family members and friends painted a picture of the slain salesman as a witty, warm man who lived with passion -- for his nephews and nieces, his New York sports teams, and especially for fiancee Ivette Rivera.
She sat in a front pew near the white-draped coffin, flanked by Ercolino's parents, Rosalie and Frank.
"You completed him -- you were the one," Ercolino's sister, Maria Ercolino Rashford, said in the eulogy she delivered with brothers Peter and Paul Ercolino supporting her on either side.
Chuckling, she said he referred to the moments the couple spent together cooking and chatting as `The Ivie and Stevie Show."'
Her brother was a stylish, athletic man, Rashford said, "but as big as his muscles seemed to me, they couldn't compare to the size of his heart."
He was "full of life," she said. She was a first-grader when she signed every page of his yearbook "Maria the Grate," misspelling great, and even now, he would sign off texts with "I love you, Steven the Grate."
Ercolino, who lived in Union City, N.J., spoke with his father daily and called his mother to say he loved her -- as he did in his last call.
What eased the family's "agonizing grief" in the days since the shooting were the hundreds of messages and phone calls they received -- especially the ones "about how my brother helped people change their lives for the better, advised them and mentored them," Rashford said.
For friends and loved ones, the Manhattan garment district employee "would take the shirt off his back," she said.
Earlier at the pulpit, Ercolino's best friend, Paul Casey, sobbed as he started to read scriptures.
He told The Associated Press afterward, "Steve worked with this man, who obviously had problems -- but it wasn't Steve's fault, and there was nothing he could do about it."
Casey said that despite their huge loss, Ercolino's parents "are not angry at Johnson. They said they felt sorry for him."