'Shoot at Hurricane Irma' event doesn't amuse Florida police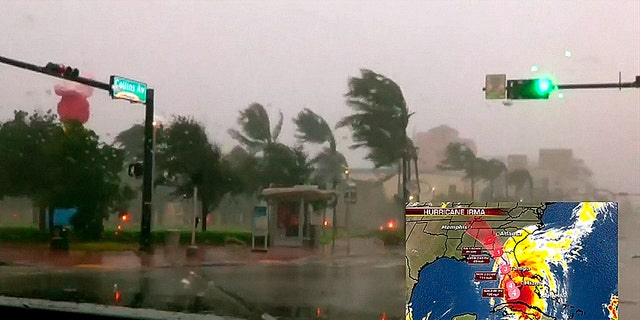 As people brace for Hurricane Irma's impact on Florida, a Facebook group has proposed an idea to stop the catastrophic storm in its tracks: Pull out a gun, and shoot at it.
Police in Florida have a different idea: Don't.
More than 20,000 people have RSVP'd for the "Shoot at Hurricane Irma" Facebook event, scheduled to take place at 10 a.m. ET Sunday. Another 53,000 showed at least some interest in the bizarre idea as of Sunday morning.
"LETS SHOW IRMA THAT WE SHOOT FIRST," reads the event description.
The post prompted the Pasco County Sheriff's Office to issue a reminder to "not shoot weapons" at Hurricane Irma.
Ryon Edwards, who created the event, told Newsbeat that the idea was inspired by a "combination of stress and boredom," and was intended as a way to "lighten the mood" as the storm approached.
However, Edwards said he was surprised by the enormous interest in the event.
"I never envisioned this event becoming some kind of crazy idea larger than myself," Edwards said. "It has become something a little out of my control."
Ideas for repelling Hurricane Irma don't stop with bullets. Another Facebook event, titled "Flame Throwing Hurricane Irma," has also popped up, along with "Spinning your arms really fast to push away Hurricane Irma."
Although the flamethrowing idea hadn't drawn much interest as of Sunday morning, the idea of spinning your arms seemed to resonate with people: Some 12,000 people have RSVP'd for the event, and another 39,000 were interested in spinning their arms between 6 pm ET Friday and 9 p.m. ET Wednesday (Sept. 9-13).
"We gotta do something about this weather y'all," the description reads. "Time to become a hero."
Other events, including "Line up on the coast and shoot Kamehamehas at Hurricane Irma," have taken shape on Facebook as well, the Nashville Tennessean reported.