Shocking killing of minister on secluded New York island called 'evil personified'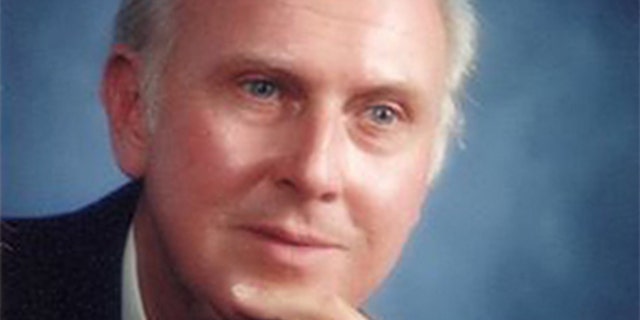 NEWYou can now listen to Fox News articles!
Friends and former parishioners shaken by the death of a New York minister found tied up inside his home are demanding that those behind the shocking act step out of the shadows and turn themselves in to the police, who are on the hunt for potential suspects.
The Rev. Canon Paul Wancura, an 87-year-old from Shelter Island, was pronounced dead Monday after being found "seriously injured" in his home in an affluent neighborhood on March 19, the Episcopal Diocese of Long Island said. Wancura, who had been hospitalized over the last month, succumbed to his injuries and police are offering a $10,000 reward for information on the case.
"I call it evil personified," one of Wancura's friends and parishioners, Kevin Lockerbie, told CBS 2. "And if this person has any conscience at all, he ought to turn himself in."
The death has stunned residents of Shelter Island, a popular summer destination for New Yorkers on the eastern end of Long Island that is quiet and sparsely populated in colder months. Homes on the island, accessible only by ferry, routinely sell for millions of dollars, with one waterfront estate being listed Tuesday for $25 million. Among those who have owned homes there are the comedian Louis C.K,. and reported celebrity sightings over the years have included Sean Connery, Harrison Ford, John F. Kennedy Jr., Bill and Hillary Clinton and Kelly Ripa.
"Shelter Island is an extremely safe area, that's one of the reasons that this is so shocking," acting Suffolk County Police Commissioner Stuart Cameron told reporters in March, the day after Wancura was found. "But again, we don't believe this is a random attack and we don't believe it is affecting the safety of the other residents of Shelter Island."
The diocese said Wancura was a longtime priest and former archdeacon of Suffolk County. The Rev. Charles McCarron of St. Mary's Episcopal Church on Shelter Island found Wancura with his hands bound and lying between a bed and a wall, according to the Shelter Island Reporter, after he had failed to show up for Sunday services at a church in Central Islip.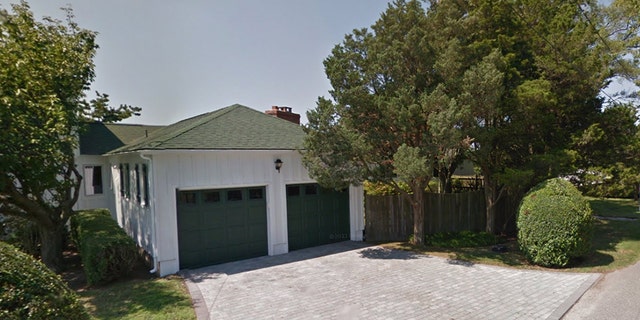 Wancura was then airlifted to a local hospital and had one of his hands amputated, but eventually died from infections, McCarron said.
Wancura apparently lived alone in the home -- which sits near the end of a one-lane road on one of the island's many peninsulas -- after his wife died nearly two decades ago.
"Nothing like this happens in winter. This is the off-season. There's not a lot of people around," Zach Renault, a year-round resident, told Newsday. "It's a small town and everybody knows each other."
McCarron also told the newspaper that Wancura was in "bad shape" when he found him and was suffering from dehydration.
It's not clear how long Wancura had been tied up. Suffolk County police, who are offering a $10,000 reward for information on the case, told Fox News on Wednesday that they have "no further details at this time" regarding a potential motive or the crime scene.
The case was initially being looked at by police as a home invasion and burglary, but has since evolved, after Wancura's death, to become a homicide investigation.
Shelter Island Police Chief Jim Read did tell the Shelter Island Reporter though that officers are looking into whether the crime is connected to another burglary in the neighborhood that was reported on March 4 after homeowners returned from being away to find their property broken into.
In a bid to quell unease in the community in March, Town Supervisor Gary J. Gerth said the crime involving Wancura "isn't indicative of a crime wave in town."
According to Newsday, he also delivered a warning that the estimated 2,400 residents there in the off-season are ready to protect each other.
"We have hunters, fishermen. People have ways to defend themselves," Gerth was quoted as saying.
The newspaper said in 2016 there were 28 crimes throughout the year reported to police on Shelter Island: one case of aggravated assault and 27 property crimes. The last huge crime there was in 1998, it added, when a carpenter was convicted of murder after blasting his neighbor and best friend in the stomach with a 12-gauge shotgun.
Lockerbie told Newsday that Wancura worked as an Army counterintelligence officer during the Korean War and studied theology when he returned home to the U.S. He was said to have met his wife at a Shelter Island church and moved into her family's home there.
Wancura was described by McCarron as a stylish dresser and a former president of the Silver Beach Association, in the neighborhood where he resided. McCarron told the Shelter Island Reporter that the minister appreciated simple things in life, such as walks with a cigar or his wife's Irish soda bread.
Wancura's funeral arrangements were still being sorted out Wednesday; he is expected to be buried alongside his wife at the Caroline Church of Brookhaven.
"People are anxious over what happened," McCarron told the Shelter Island Reporter. "A service here will let us come together."