Shock as beloved puppy with legs tied thrown to death from Prius; reward offered to catch killer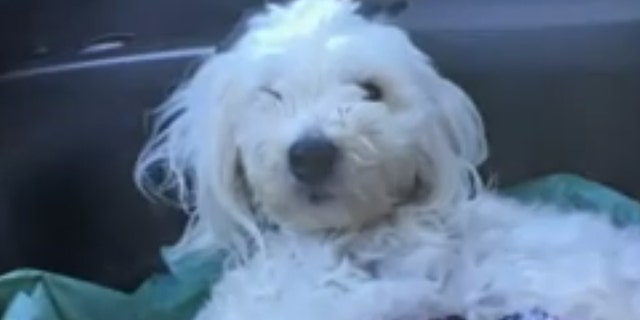 NEWYou can now listen to Fox News articles!
Deb Ferrara of Vacaville, Calif., has lost her everything.
Rex, an 18-month-old Bichon and Maltese mix puppy, had been missing for a couple of hours after escaping her home while she was at a funeral, Fox 40 reported.
It turns out Ferrara's puppy was hurled out of a car Thursday on a California interstate -- with its back legs tied up.
"He was the sweetest little dog," she told Fox 40. "He was my 24/7 companion. I'd had him since he was just a pup."
Monica Andersen and her fiancé, Erik Gow, according to Fox 40, found Rex.
"All we saw was this white thing come flying out of a blue [Toyota] Prius," Anderson told the news station.
Andersen said Rex's two back legs were tied with plastic. She got out to save him, but another car hit Rex before she got to him.
"One of the things I thought of right away was how scared was he, how frightened was he especially when this guy is tying him up and throwing him out of the window," Ferrara told KCRA. "It's such a cruel way to end a little dog's life."
A $460 reward from Paws for Paws is available for anyone with information leading up to an arrest, according to KCRA.
Back in 2000, police said a 27-year-old man tossed a Bichon Frise named Leo from a car into oncoming traffic near the airport in San Jose, Calif., killing the dog. Andrew Burnett was sentenced to three years in prison for animal cruelty, CBS News reported.
Police said anyone with information about Rex's death should contact them.