Sheriff defends self after public outrage over $740G beach house, pocketing money from inmate food fund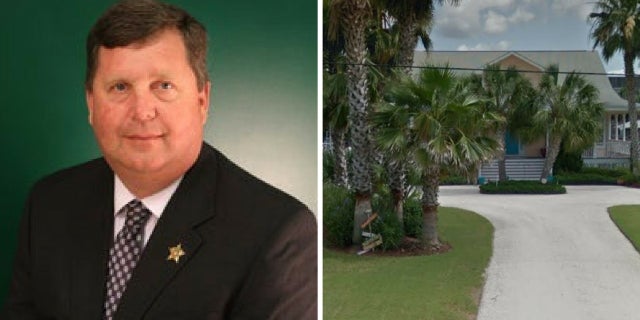 The Alabama sheriff who came under scrutiny after he bought a fancy beach house with the $750,000 he pocketed from funds meant to feed inmates defended his decision this week to keep the cash and buy a $740,000 beach house.
Etowah County Sheriff Todd Entrekin told WBRC what he did was completely legal and if the public did not like the fact that he took the money to buy a beach home then they could ask their legislators to change the law.
"I don't change laws, I don't make the laws," Entrekin told WBRC. "People don't like it. Get on their legislators and change the law. I, as the sheriff, have asked them to change the law, I, as the sheriff, have tried to give it back to the county commission on numerous times. They won't take it. They don't want it."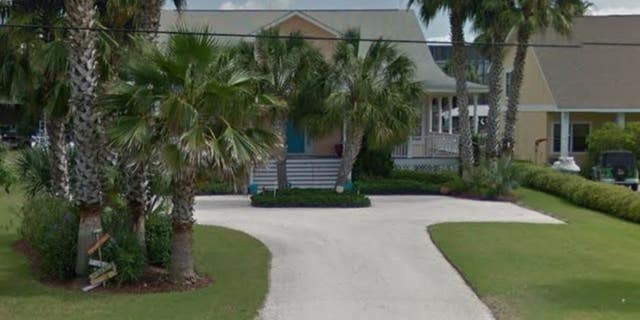 Entrekin, like other Alabama sheriffs, believe a pre-World War II state law allows them to keep any "excess inmate feeding funds" for themselves. However, in counties such as Jefferson and Montgomery, any excess money is supposed to be given to the county government.
The law "gives" the sheriff $1.75 "per inmate per day" but makes him "responsible for the balance needed to buy food," WBRC reported.
SHERIFF WHO POCKETED $750G FROM INMATE FOOD FUND BOUGHT BEACH HOUSE FOR $740G
"The law also goes on to say that, if there's any excess, the sheriff can use it for his personal use. And so, that's what I've done," Entrekin adds.
The sheriff said when he was voted into his position he decided to take the inmate food fund and "make it a business."
"Nobody cried out when I took over as sheriff and nearly got close to $400,000 in debt, and didn't know what I was going to do and how I was going to pay it back, until I decided that I was going to make this a business," Entrekin said.
The sheriff did not deny that he and his wife, Karen, own about $1.7 million in real estate including the beach home worth about $740,000 and a two-story home in Orange Beach worth about $200,900. Entrekin's annual salary is $93,178.80, AL.com reported.
"What does that have to do with the food bill? Honestly, what does it have to do with the food bill?" Entrekin replied. "I'm not going to apologize for my family making wise decisions in business deals. You know, we bought some houses, we bought some condos down there over the years, and we flipped 'em just like every other business person has. And so, I'm not going to apologize for that. That's my business, that's my family's business."
Entrekin said "there was no way he wouldn't keep the money" since he has to pay taxes on the excess profit.
Entrekin defended his prison and claimed there was a dietitian employed and they buy most of their ingredients from local farmers, which saves money.
ALABAMA MAN AGREES TO PLEA DEAL AFTER BEING ARRESTED 4 DAYS AFTER PUBLICLY CRITICIZING LOCAL SHERIFF
Following AL.com's report on Entrekin's beach house, a number of residents questioned the sheriff's purchase, including Matthew Qualls, who was arrested on drug charges earlier this month just days after he publicly criticized Entrekin for keeping the fund surplus. Qualls was arrested after police responded to an "anonymous tip" about a marijuana odor coming from an apartment where he and a friend were found inside. He was released from custody after taking a plea deal prompted by public outcry after his arrest.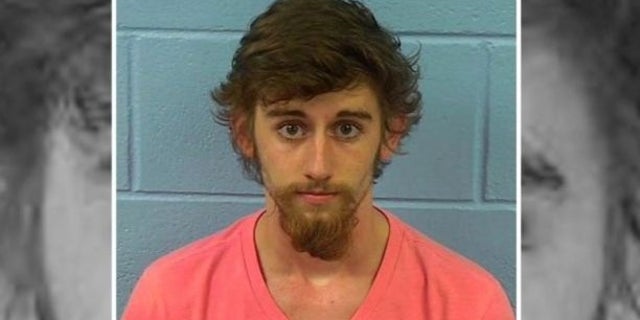 Entrekin is also being challenged for his job this year by Rainbow City Police Chief Jonathon Horton who claimed he would make sure the excess funds go to benefit the taxpayers.
Entrekin said he has heard people claim that they would give the money back but nobody ever follows through. He said he would be fine if legislators chose to change the law.
"I don't want to be a restaurant owner, I don't want to do that," he said. "I want to be the sheriff. But the law says that as the sheriff, comes the responsibility of feeding inmates, and the excess I can keep for my personal use."
Fox News' Paulina Dedaj contributed to this report.