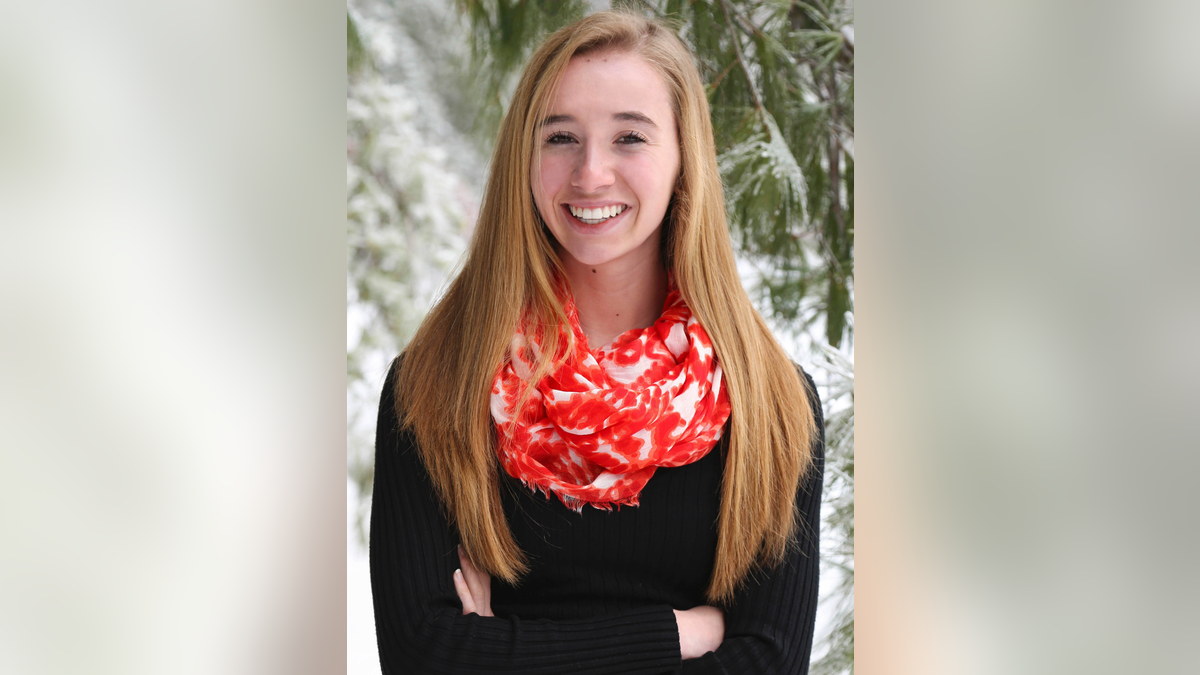 PORTLAND, Maine – The family of a teenager who died in a hayride crash has settled a lawsuit against the farm owner who operated the Halloween attraction in 2014, the family lawyer said Wednesday.
Money from the settlement in the wrongful death lawsuit brought by the family of 17-year-old Cassidy Charette will be used to support a family-created foundation to help children, attorney Jodi Nofsinger said. The amount of the settlement was not disclosed.
The wagon on the "haunted" hayride at Harvest Hill Farm in Mechanic Falls went out of control after a brake failure, killing the Oakland teenager and injuring more than 20 other people. Prosecutors said the 1979 Jeep hauling the wagon on the "Gauntlet" ride had numerous safety problems.
Nofsinger said the legal efforts focused on holding farm operators accountable.
"I certainly hope that there's a message that comes from this," she told The Associated Press. "Anyone who invites the public onto their property for entertainment for profit has a duty and obligation to make sure the people are safe."
A lawyer who represented the farm didn't immediately return a message seeking comment Wednesday.
Harvest Hill Farm acknowledged last year that criminal negligence played a role in the brake failure as the hayride rolled downhill, sending passengers flying when it crashed and flipped. The farm pleaded guilty to a driving-to-endanger charge. Under the plea agreement, the farm was fined and prosecutors dropped a manslaughter charge. Most of the fine money went to charitable causes.
Since the Oct. 11, 2014, crash, the farm has filed for bankruptcy and been sold at auction. A grand jury declined to indict farm owner Peter Bolduc, charges were dropped against the farm's mechanic, and the driver of the Jeep hauling the wagon was acquitted of criminal charges. Bolduc has said he wasn't aware of any problems with the Jeep.
Colby Charette, Cassidy's brother, said Wednesday the family wanted to focus on Cassidy and not the farm operator or that chaotic night when he had to tell friends about his sister's death.
"As of right now, our No. 1 coping method is to further the impact of Cassidy's legacy by expanding the foundation. Really, the best way that we can cope is by helping others in her honor," he said.
The ShineOnCass Foundation goal is to "empower youth to make their world a better place through volunteer charitable activities." The foundation has established three Big Brother and Big Sister programs, along with an annual scholarship, and is looking to the future, said board member Shawna Oliver, who was a senior when Cassidy was a freshman at Messalonskee High School.
"It is our intent to not just continue the love and light of Cassidy, but to propel her kind spirit, and her hopes and dreams of making a difference, far into the future," the family said in a statement. "We are the keeper of her light."