Serial killer? Cops retrace path of trucker charged in four murders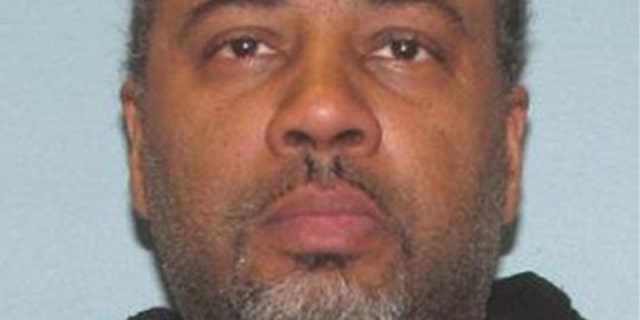 NEWYou can now listen to Fox News articles!
Investigators are looking into the routes driven by a trucker who traveled through Ohio and Pennsylvania and is now charged in four Cleveland murders that came 18 years apart.
Authorities want to know more about where and when Robert Rembert worked as a regional driver, calling him a "serial killer" who already served time in prison for a fatal shooting in the late 1990s.
Rembent, 45, faces 25 felony charges of aggravated murder, rape, aggravated robbery and gross abuse of a corpse, according to The Plain Dealer.
"The feeling is given his violent history it only makes sense to dig down into what was going on in the interim," said Joe Frolik, a spokesman for the Cuyahoga County prosecutor's office.
Rembert is expected to be arraigned Friday after being indicted this week on multiple counts of aggravated murder in the murders of one person in 1997 and three people this year.
He was arrested last month after coming out of a shower at a truck stop outside Cleveland and was being held on a $1 million bond, prosecutors said.
"Robert Rembert is a serial killer," Cuyahoga County prosecutor Tim McGinty said. "So far, we know he's purposefully executed five people."
Rembert could not be contacted for comment, and court records did not show whether he has an attorney representing him.
Investigators know that Rembert traveled all over Ohio and into Pennsylvania and want to find out if his work took him into other states in the Great Lakes area, Frolik said.
Prosecutors have said DNA evidence matched Rembert to the rape and strangulation deaths of Rena Mae Payne in May 1997 and Kimberly Hall this June.
Rembert was a Regional Transit Authority bus driver in 1997 and knew the entry code for the restroom where Payne's body was discovered at an RTA bus turnaround, prosecutors said.
Rembert also is charged in the fatal shooting of Morgan Nietzel and his cousin Jerry Rembert at a Cleveland home on Sept. 20, the day before he was arrested.
Prosecutors say Robert Rembert lived in the home and shot both Nietzel and his cousin in the head. Rembert had argued with the pair before the killings, Frolik said. Nietzel's car was found in the parking lot of the truck stop in Medina County where Rembert was arrested.
The fifth murder was the fatal shooting of Dadren Lewis in December 1997. Rembert pleaded guilty to voluntary manslaughter and was sentenced in 1998 to six years in prison.
Click for more from The Plain Dealer
The Associated Press contributed to this report.