Sentencing set for killing 3 hard-luck men lured by phony job offers on Craigslist in Ohio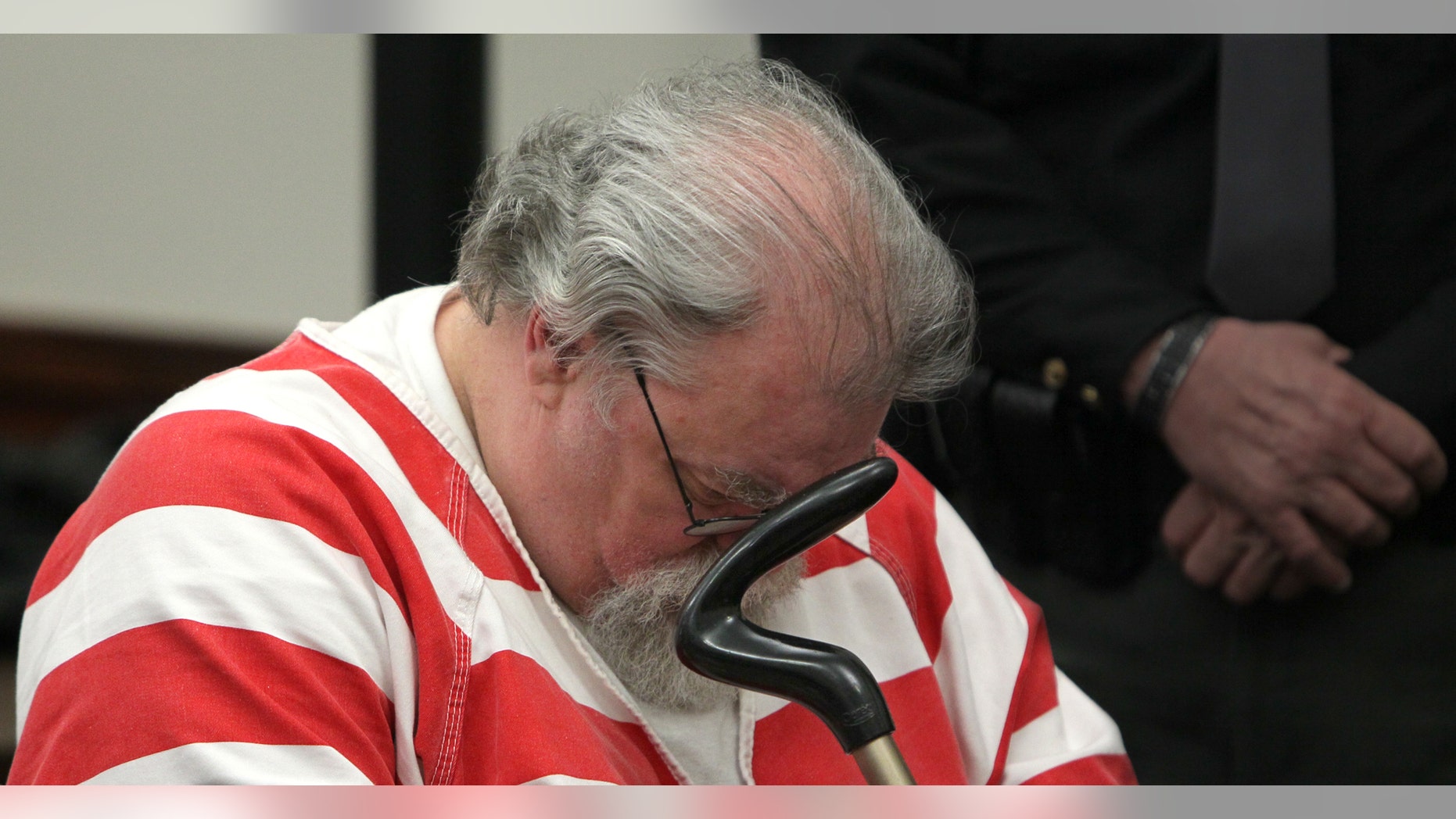 AKRON, Ohio – A triple killer who lured victims with bogus job offers on Craigslist faced a possible death sentence before an Ohio judge deciding his punishment.
Judge Lynne Callahan scheduled sentencing Thursday morning for Richard Beasley, 53, who was convicted last month by a jury that recommended the death sentence. The sentencing was postponed a week because of an attorney's illness.
The judge could reduce the sentence to life in prison.
Beasley, a self-styled street preacher with wavy white hair and a goatee, and a teenage companion lured men with offers of farmhand jobs in southeast Ohio and robbed them. Three men were killed and a fourth wounded in 2011.
Co-defendant Brogan Rafferty, then 16, was too young to face the death penalty. The same judge sentenced him to life in prison without the chance of parole on his conviction last year.
One victim was killed near Akron, and the others were shot at a southeast Ohio farm during bogus job interviews.
The slain men were Ralph Geiger, 56, of Akron; David Pauley, 51, of Norfolk, Va.; and Timothy Kern, 47, of Massillon. All were down-and-out men looking for a fresh start in life, prosecutors said repeatedly during the trial.
The survivor, Scott Davis, now 49, testified that he heard the click of a gun as he walked in front of Beasley at the reputed job site in Noble County. Davis, who was shot in an arm, knocked the weapon aside, fled into the woods and tipped off police.
Davis was hoping to move from South Carolina closer to his family in northeast Ohio.