Senate Armed Services chairman says Hagel nomination for defense secretary is on track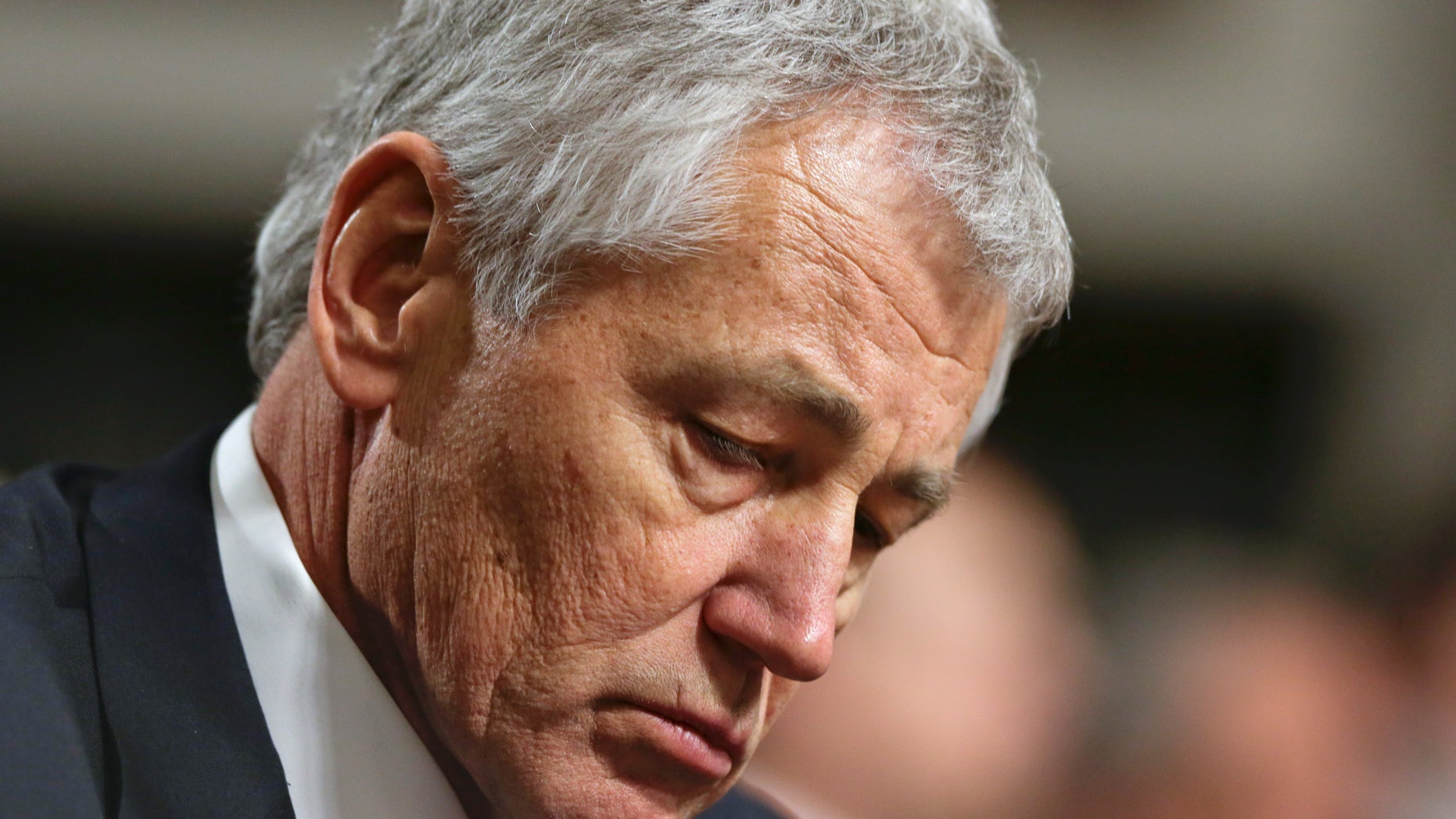 WASHINGTON – Chuck Hagel's nomination to be the next defense secretary remains on track despite Republican demands for additional information about his paid speeches and business dealings, the Democratic chairman of the Senate Armed Services Committee said Thursday.
The GOP requests dealt a setback to President Barack Obama's pick, forcing the committee to announce late Wednesday it would postpone a vote on the nomination. A new date has not been set.
Sen. Carl Levin, D-Mich., chairman of the committee, said the additional requests were extraordinary and that Hagel had complied with the panel. He said he would move ahead with a vote as soon as possible.
"We can't not vote because there's dissatisfaction. That would be endless," Levin told reporters. "We're going to schedule a vote."
Levin said he was confident the Senate would confirm Hagel, pointing out that none of the Senate's 55 Democrats oppose the nominee, that two Republicans have announced their support and that several other GOP senators have said they would not back a filibuster.
"His confirmation is very much on track to me," Levin said.
The White House said Thursday that Hagel has given lawmakers exhaustive information but will continue to disclose more to the Senate panel considering his nomination.
White House spokesman Jay Carney said Hagel has turned over all available speech transcripts but that some of his speeches were never transcribed. He said it's vital that the Pentagon position be filled and urged the Senate to approve Hagel quickly.
Republicans had complained in a letter that Hagel didn't sufficiently answer questions, including details on all compensation of more than $5,000 that he had received over the past five years. They also pressed him on his recent speeches, which groups he has addressed and on donors to those groups.
"The committee, and the American people, have a right to know if a nominee for secretary of defense has received compensation, directly or indirectly, from foreign sources," Senate Republicans wrote. "Until the committee receives full and complete answers, it cannot in good faith determine whether you should be confirmed as secretary of defense."
Hagel insisted in a letter that he had been forthright with the panel and said the financial information being sought was legally controlled by certain entities and not his to disclose.
"He's been asked what no prior candidates have been asked for, way beyond what the rules of the committee are," Levin complained. The chairman said he would respond with his own letter to the panel's Republicans.
One of the committee's Republicans, Nebraska Sen. Deb Fischer, said Thursday she will vote against Hagel.
Fisher, writing an op-ed published in the Omaha World-Herald, cast Hagel's views as out of the mainstream, a point she argued during his confirmation hearing last week. She also said Hagel gave "confusing and contradictory" testimony before the Armed Services Committee.
Fischer's opposition was widely expected, as Hagel endorsed her Democratic rival — former Sen. Bob Kerrey — in the November election. Hagel is a former two-term GOP senator from Nebraska.
Nebraska's other Republican senator, Mike Johanns, has said he supports Hagel for the job. Hagel also has the backing of Sen. Thad Cochran, Miss.