Self-styled polygamous doomsday cult 'seer' gets 26 years to life for child rape and abuse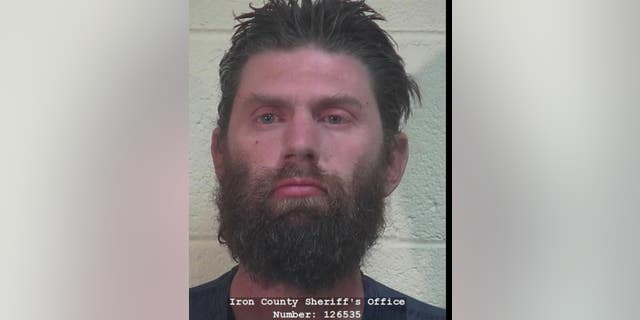 NEWYou can now listen to Fox News articles!
A polygamous doomsday cult member was sentenced in Utah to 26 years-to-life in prison for child rape and abuse.
Sam Shaffer, the self-styled "seer" of the apocalyptic group "Knights of the Crystal Blade," is set to spend 25 years-to-life in prison for the first-degree felony rape charge and another one-to-15 years in prison for abuse," FOX 13 Now reported. He was ordered to serve the sentences consecutively.
"You're not being sentenced for your religious views, you're being sentenced for criminal conduct," Fifth District Court Judge Matthew Bell told him.
Shaffer, along with John Coltharp, another member of the "Knights of the Crystal Blade," were accused of kidnapping children. Shaffer told authorities after his arrest that he was "betrothed" to Coltrap's 8-year-old daughter. He also claimed Coltharp was married to his 7-year-old daughter.
TEXAS BAR OWNER ACCUSED OF RAPING UNCONSCIOUS CUSTOMER
Last year, the children were rescued in Cedar City following an Amber Alert. Authorities found two children in a mobile home and two others were discovered in storage containers in freezing temperatures.
Shaffer told the judge he was willing to testify against Coltharp, but contemplated taking his life before that. Shaffer's lawyer argued his relationship with the children was religious, not sexual.
"I said, 'Find me when you're older' and she said, 'I love you,'" Shaffer said while talking about one of the children.
COUPLE SEEKS COURT'S HELP TO EVICT 30-YEAR-OLD SON FROM THEIR HOME
"If being crucified would make it better for her I would do it," Shaffer said.
Shaffer told the judge he believed he needed help and asked him to "give me the right judgment, even if that's impossible."
"It did start as a religious thing, but I do accept culpability," Shaffer told the court. "I am sorry."
The 34-year-old Shaffer also faces child bigamy and other charges in Sanpete County. Prosecutors say the abuse started there, before the group decamped to the desert compound.