Self-Help Guru Gets 2 Years in Sweat Lodge Deaths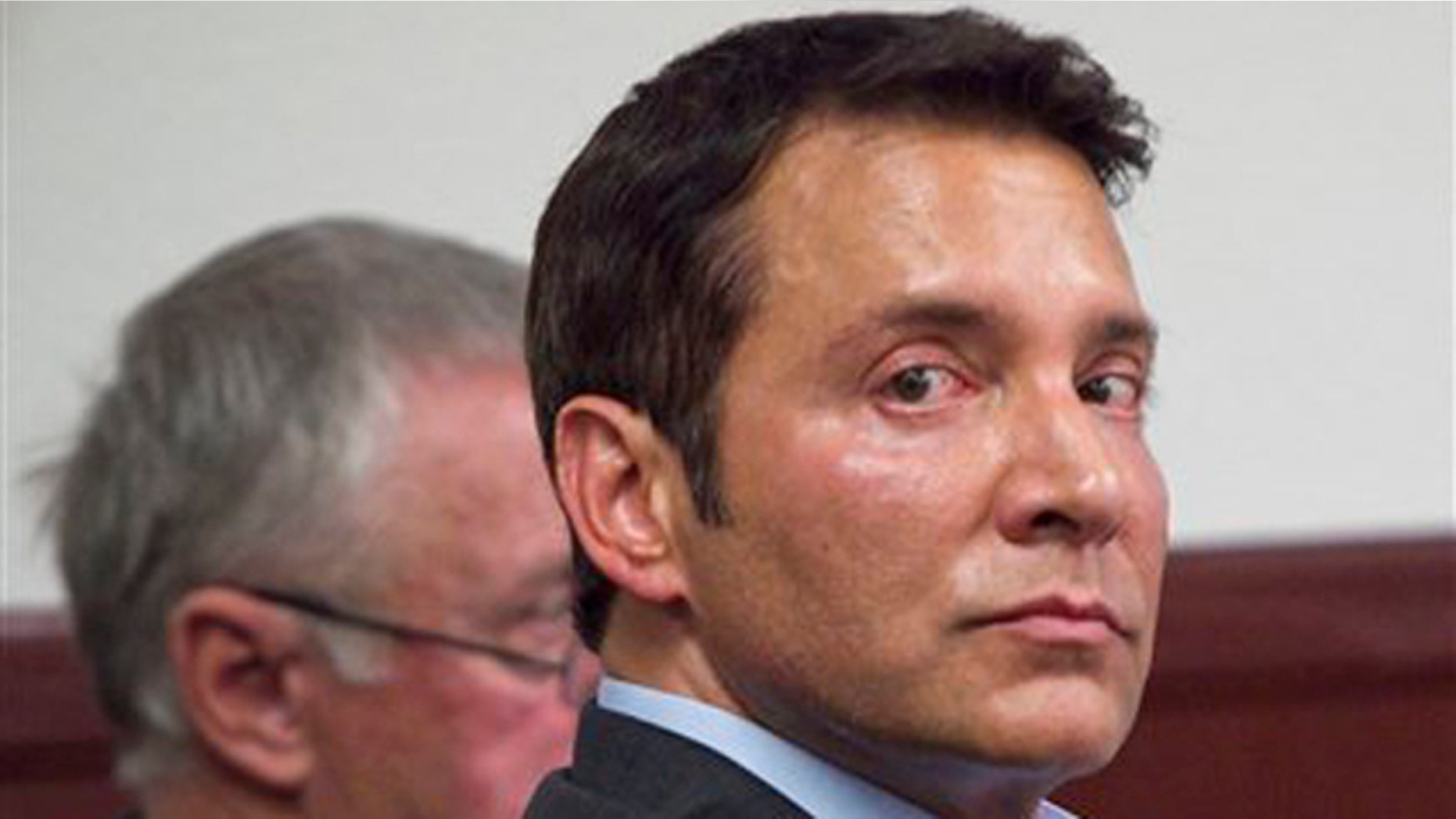 PRESCOTT, Ariz. – A charismatic self-help author was sentenced Friday to two years in prison for leading an Arizona sweat lodge ceremony that was supposed to offer spiritual enlightenment but instead ended with disoriented participants struggling to breathe and being dragged outside. Three people died.
A judge gave James Arthur Ray three, two-year sentences, to be served concurrently, and ordered him to pay more than $57,000 in restitution
"I find that the aggravating circumstance of emotional harm is so strong and such that probation is simply unwarranted in this case," Yavapai County Superior Court Judge Warren Darrow said.
The courtroom was silent as the sentence was handed down. The victims' families held hands, as did Ray's parents and brother.
Afterward authorities immediately took custody of Ray, who will serve his time with the state Department of Corrections. Ray's parents, Joyce and Gordon Ray, said they hoped to get a chance to meet with him briefly after the hearing. They declined to comment further.
Defense attorney Luis Li said an appeal was likely. "We just hope the process of healing can begin and the victims' families can find some peace," he said.
County Attorney Sheila Polk said she was disappointed that the judge didn't give Ray the maximum sentence of nine years in prison. She said she made a strong case for accountability, justice and deterrence -- "all the reasons a more significant prison sentence should have been imposed."
But, Polk added, "certainly some prison over probation is better than no prison at all."
Ray had faced probation to nine years after being convicted on a trio of negligent homicide counts. Authorities originally charged Ray with manslaughter, but jurors rejected arguments that he was reckless in his handling of the October 2009 ceremony.
Prosecutors urged Darrow to hand down the maximum sentence to keep Ray off the self-help circuit and from harming others. Ray's attorneys said probation was best for a man who showed remorse, lacked a prior criminal history and is the sole caretaker for ailing parents.
Earlier Friday, Ray stood before the judge and the victims' families and begged for forgiveness. He said he would have stopped the ceremony had he known people were dying or in distress.
Ray turned to the more than a dozen family members seated in the courtroom, tearfully taking responsibility for the pain and anguish he caused them.
"At the end of the day, I lost three friends, and I lost them on my watch," Ray said. "Whatever errors in judgment or mistakes I have made, I'm going to have to live with those for the rest of my life. I truly understand your disappointment in my actions after, I do. I'm disappointed in myself. I don't have any excuse."
It was the kind of apology that the victims' families say they would have like to receive from Ray immediately following the deaths of Kirby Brown, 38, of Westtown, N.Y.; James Shore, 40, of Milwaukee; and Liz Neuman, 49, of Prior Lake, Minn., more than two years ago.
"There was nothing you could teach Liz, James or Kirby about honor, integrity and impeccability, but they could have taught you a lot," Neuman's cousin Lily Clark said in a raised voice while looking at Ray. "They were born spiritual warriors, and you are not worthy to spit shine their combat boots."
Ray's motivational mantra drew dozens of people to a retreat nestled in the scrub forest near Sedona with a promise that the sweat lodge ceremony typically used by American Indians to cleanse the body would help them break through whatever was holding them back in life. It was the culminating event of his five-day "Spiritual Warrior" seminar.
Participants began showing signs of distress about half way through the two-hour ceremony. By the time it was over, some were vomiting, struggling to breathe and lying lifeless on the ground. Two people -- Brown and Shore -- were pronounced dead. Neuman slipped into a coma and never regained consciousness. She died more than a week later at a Flagstaff hospital.
The trial was a mix of lengthy witness testimony and legal wrangling that lasted four months. Witnesses painted conflicting pictures of Ray, with some describing him as a coach who encouraged participants to do their best to endure the heat but never forced them to remain in the sweat lodge. Others said they learned through breathing exercises, a 36-hour fast, and a game in which Ray portrayed God that they dare not question him and lost the physical and mental ability to care for themselves or others.
Prosecutors contended that Ray ratcheted up the heat to dangerous levels, ignored pleas for help and watched as participants were dragged out of the sweat lodge. Ray's attorneys suggested that toxins or poisons contributed to the deaths, but jurors said that theory was not credible.
Ray's attorneys made at least nine requests for a retrial or mistrial based on what they say were errors by the prosecution. While Darrow ruled that prosecutors broke disclosure rules, he rejected each of the defense requests. The case is bound for appeal.