SeaWorld admits to spying on animal rights activists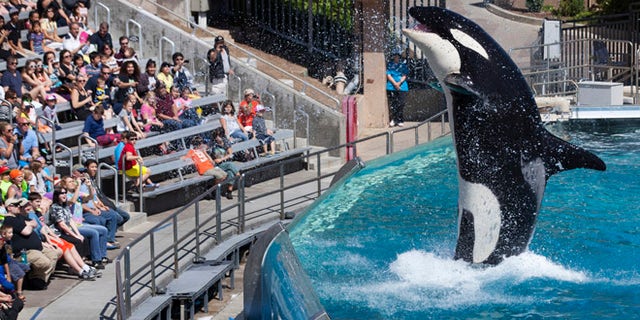 The subject of "Blackfish" resorted to black ops.
SeaWorld Chief Executive Joel Manby admitted that the aquatic theme-park operator sent an employee to spy on animal rights activists — but stopped short of an apology.
Manby said during a call with investors Thursday morning that the company's board has ordered an end to the practice, adding that it was an effort "to protect employees, customers and animals in the face of credible threats."
Last year, People for the Ethical Treatment of Animals accused a SeaWorld employee of infiltrating its organization. An activist known as Thomas Jones was actually Paul McComb, a human-resources employee at SeaWorld San Diego, PETA said.
McComb used social media to contact other activists and glean inside information while inciting activists to take part in illegal tactics against the company, according to PETA.
At the time, SeaWorld responded by saying that it was "focused on the safety of our team members, guests and animals, and beyond that we do not comment on our security operations."
On Thursday, Manby said McComb, who was placed on leave while the company probed the PETA allegations, has returned to work. He would not say whether any employee had been fired or disciplined in connection with the surveillance operation.
The public admission did little to appease PETA.
"SeaWorld's latest report confirms not only that the company has employed more than one spy to infiltrate and agitate at PETA but also that it values its spies more highly than the executives who have had their heads chopped off in droves, as at least one of the spies is still working at the company," the group said in a statement.
"The tawdry orca sideshows and despicable spying tactics are sinking SeaWorld's ship," the statement continued.