Seattle sees first 'White Christmas' in nearly a decade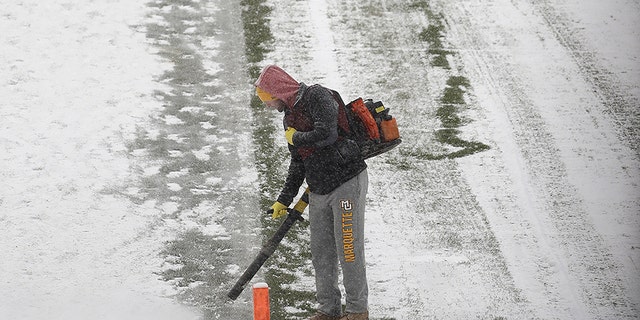 Seattle got a Seahawks victory and snow fall on Christmas Eve, giving some folks in the Evergreen State their first white Christmas since 2008.
The Emerald City's odds of a White Christmas, which the National Weather Service defines as at least 1 inch of snow on the ground Christmas morning, are only about 7 percent, as reported by Q13 FOX.
NWS Seattle reported 2.2 inches of snow at Sand Point with light snow continuing through the morning.
The last measureable snowfall was nine years ago, and the other White Christmas recorded for the city was in 1926 with 2.5 inches. This year gives Seattle their third White Christmas in the last 100 years.
"Saw so many people taking late night strolls in downtown Seattle as snowflakes fell this Christmas Eve," Q13 FOX reporter, Tatevik Aprikyan, tweeted with a photo of a snow covered street. "It looked like a storybook."
The snowfall started Christmas Eve in the Pacific Northwest. The area has a winter weather advisory and storm warning through Monday morning.