Seattle police search for nurse imposter accused of trying to steal pain medication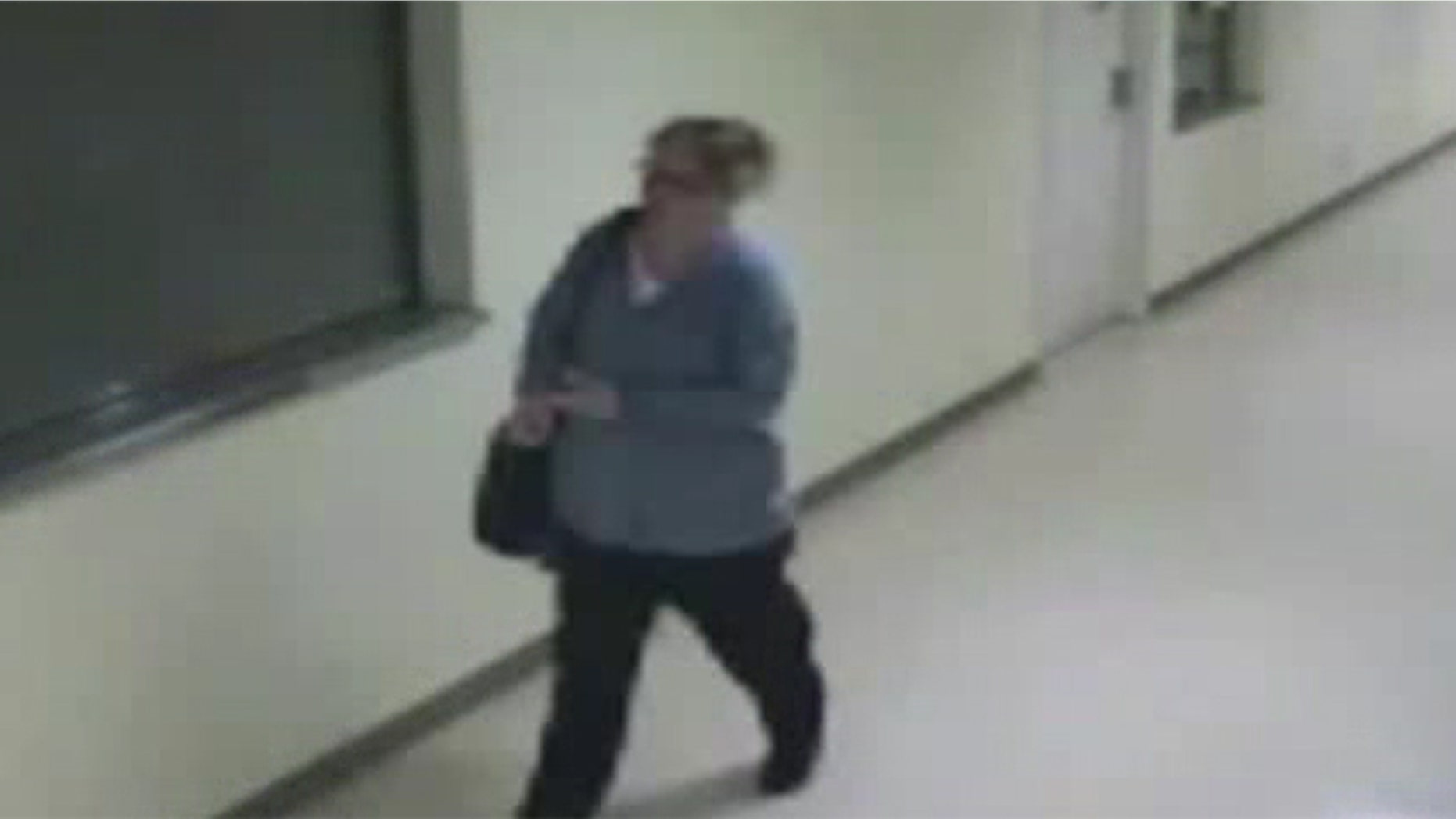 Authorities in Seattle are asking for the public's help in identifying a woman they say attempted to steal pain medication from patients at a local hospital by posing as a nurse.
Q13 Fox reports Seattle police have released a video of the woman, who was dressed in blue scrubs, black pants and clogs in an apparent attempt to blend in with the hospital staff, roaming the halls of the Swedish Medical Center on April 13.
Staff members told authorities one patient said he saw the woman in his room manipulating a machine that allowed him to administer pain medication.
"He woke up and confronted her and she says, 'Oh I'm going to go get your nurse.' Then she left the room and didn't return," Seattle detective Renee Witt told Q13 Fox.
The man's real nurse later found that the IV line from his machine to his body had been cut and pain medication was dripping on the floor.
Detective Jeff Kappel says the stranger also walked into another patient's room while relatives were present, acting as if she was checking another medication machine. When she left, a relative saw blood dripping on the floor and saw the machine's lines had been cut.
The detective says about two feet of tubing may have been taken and possibly some pain medication from the tubes.
In a statement, the hospital said no patients were harmed.
Meanwhile, officials are warning all nearby medical facilities to be on alert in case the woman attempts to steal more medication.
"She's obviously confident and there is a possibility she may move on to other hospitals. We are hoping that people will be on notice at this point and if they see her to call 911," Witt told Q13 Fox.
The Associated Press contributed to this report.