Seattle couple pleads guilty to defrauding welfare programs while living in luxury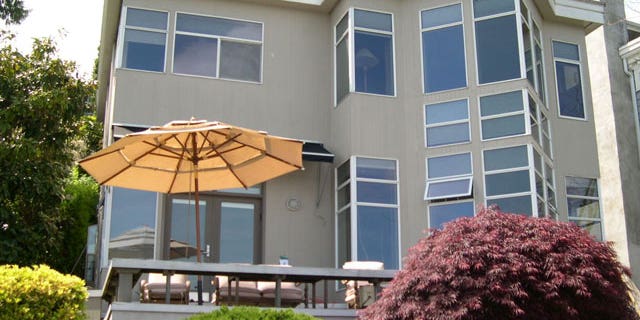 A well-off Seattle couple who lived in a $1.2 million waterfront home and purchased expensive items like jewelry while collecting tens of thousands of dollars in welfare has pleaded guilty to theft of government funds.
David Silverstein, 60, a chiropractor, and Lyudmila Shimonova, 53, his live-in partner, pleaded guilty Thursday to theft of government funds and defrauding state and federal benefit programs, the Department of Justice said in a release.
The couple will pay back two and a half times the amount they stole, including more than $261,000 in restitution fees and an additional $216,441 civil penalty to the Department of Housing and Urban Development, the Social Security Administration,and the Washington State Department of Social and Health Services.
"Today we ensured this couple will not profit from their flagrant greed," U.S. Attorney Jenny Durkan said. "In addition to a significant financial penalty, we will ask the judge to impose prison time."
The couple faces up to 10 years in prison. Sentencing is scheduled for Sept. 21.
Silverstein and Shimonova defrauded the programs beginning in 2003 by falsely claiming that Shimonova lived with her two children at Silverstein's waterfront home and paid rent to him, who posed as the landlord.
Through the scam, Silverstein collected checks of $1,250 each month as rent payments on behalf of Shimonova, the release said.
Shimonova also lied about her finances to earn food and medical benefits, despite owning a platinum and diamond ring worth $12,500 and diamond earrings valued at $17,000.
In total, Shimonova took $84,000 from the Department of Social and Health Services from 1999 to 2001, and $60,124 from Social Security from 2005 to 2011.
The Associated Press contributed to this report.