Seattle airport disrupted by security breach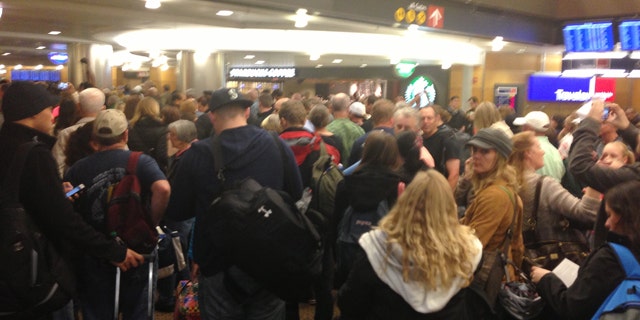 Passengers at Seattle-Tacoma International Airport were backed up Tuesday night after a security breach was caused when a passenger entered a secure area through an exit.
Authorities cleared several concourses until the passenger was located, meaning other passengers in those concourses had to leave the area.
KCPQ reports about 1,500 passengers later had to be re-screened through security checkpoints.
Sea-Tac spokesman Perry Cooper says police and Transportation Security Administration officials located the errant passenger about 9:30 p.m. He says the security breach involved a misunderstanding.
After the man was cleared, passengers began the re-screening process.
The Associated Press contributed to this report.