Seatbelt leaves its mark on man after crash: 'Not A Tattoo,' authorities say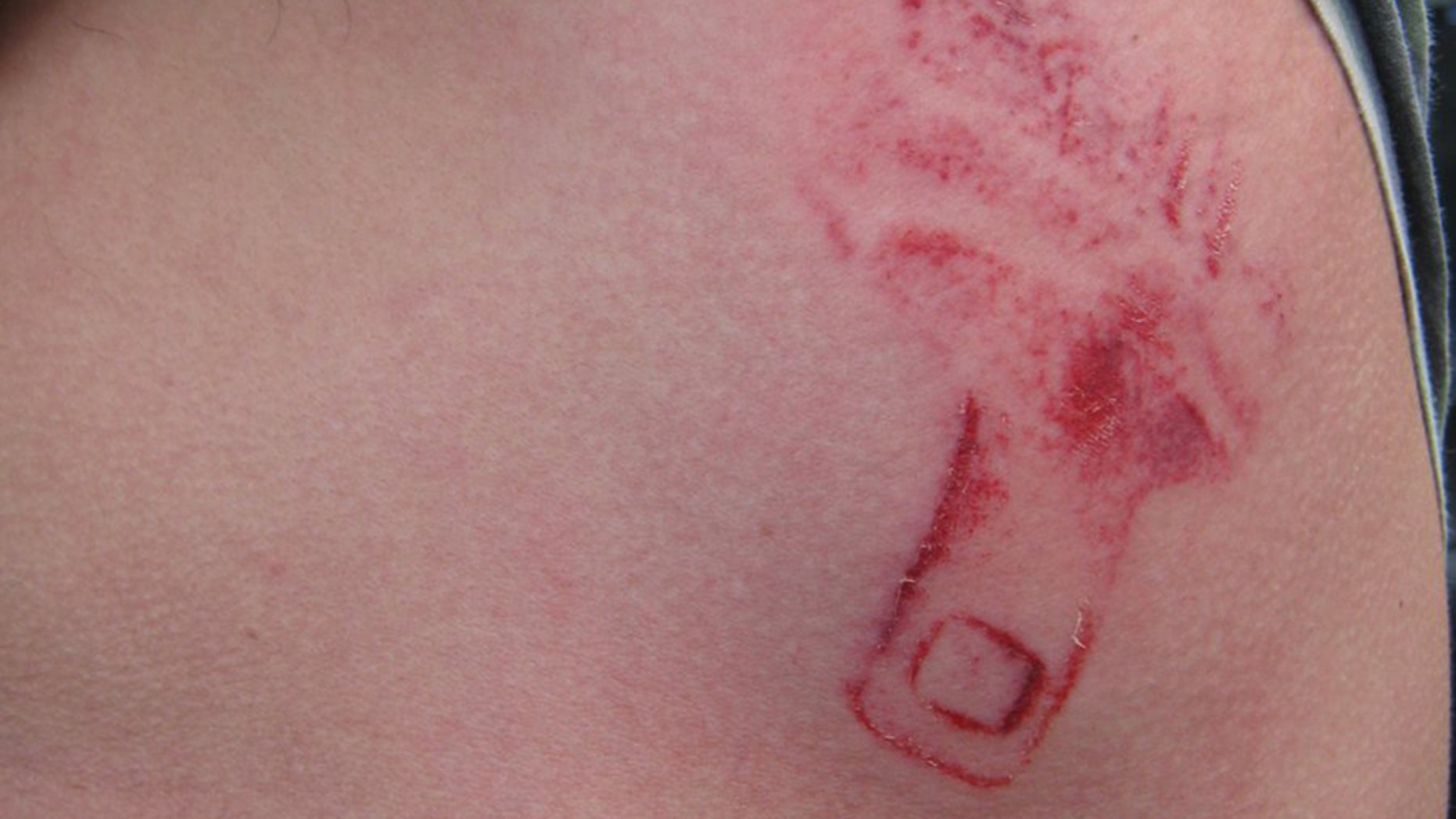 Washington state authorities shared a photo Wednesday of a man's unexpected crash wound, taking the moment to stress the need for people to wear seatbelts.
Dubbed the "Not A Tattoo" mark, Washington State Patrol Trooper Brian Moore shared a photo of the red outline that resembles a seatbelt buckle on a person's body.
INDIANA STATE TROOPER LAUDED AS 'HERO' FOR PULLING OVER 'SLOWPOKE' DRIVER
Following the June 1 crash, the involved individual allegedly claimed that he'd had his seatbelt on, KDKA reported. But Moore said the photo showed something different.
"Driver was lucky to receive only minor injuries after being involved in a collision w/o wearing a seat belt," Moore tweeted. "Here's proof it was hanging by his side! #BuckleUp It could save your life!"
The man was ultimately levied a fine for violations related to the incident, Moore told the outlet.