Search for missing Army helicopter crew suspended in Hawaii
Officials announced Monday that they have suspended the search for five Army soldiers who were in a helicopter crash during offshore training in Hawaii last week.
Families of the missing soldiers were notified about the search suspension, said Maj. Gen. Christopher Cavoli, commander of the 25th Infantry Division.
The Army identified the missing soldiers as 1st Lt. Kathryn M. Bailey, 26, of Hope Mills, North Carolina; Chief Warrant Officer 3 Brian M. Woeber, 41, of Decatur, Alabama; Chief Warrant Officer 2 Stephen T. Cantrell, 32, of Wichita Falls, Texas; Staff Sgt. Abigail R. Milam, 33, of Jenkins, Kentucky and Sgt. Michael L. Nelson, 30, of Antioch, Tennessee.
"Our five soldiers who represent the best and the brightest of America have not been found," Cavoli said.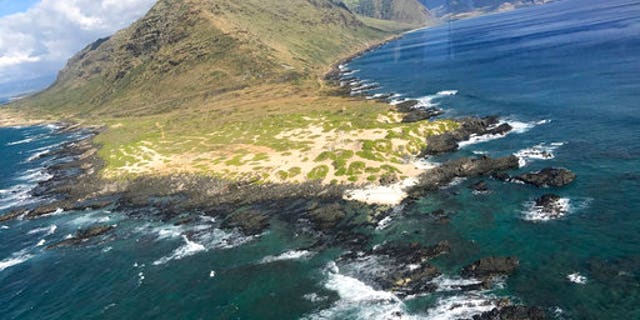 There has been no determination yet of the crash's cause, Cavoli said, after the search was suspended.
"It is a very, very difficult decision, and it weighs heavily, particularly on the hearts of the Coast Guard," said Rear Adm. Vincent B. Atkins, commander of the U.S. Coast Guard's 14th District.
"We used all of our training and professionalism in this very dynamic environment to mount the best response possible," Atkins added.
Two Black Hawk helicopter crews were conducting training off the western tip of Oahu the night of Aug. 15 when one aircrew lost contact with the crew whose helicopter went missing.
A multi-agency team searched over 72,000 nautical miles but saw no signs of life or of the crew that went missing. They found what appeared to be pieces of helicopter fuselage and a helmet in a debris field that expanded with strong currents to remote, deep areas of the ocean.
The Navy brought in remotely operated underwater vehicles and sonar to help in the search.
Mario Vittone, a retired Coast Guardsman and expert on sea survival, said the fact that parts of the fuselage were found indicated the helicopter's impact with the ocean was substantial.
"There's not a big record of people surviving impacts with the water when the impact is so significant that the fuselage is torn apart," he said.
People can last about three days without water as long as they are not working very hard, but in the ocean it is difficult to get rest while trying to survive, Vittone said.
All five crew members on board had life vests, air bottles for underwater breathing and radios with built-in GPS systems, the Army has said.
"All these things lead you to believe they didn't leave the aircraft, because if they could get out of the aircraft and inflate their floatation devices, then why would they not then turn on their beacons?" Vittone said.
The ocean floor drops quickly off the coast of Oahu, and is over 1,000 feet deep in parts of the search area.