Search for 3 Missing Mich. Boys Consumes Hometown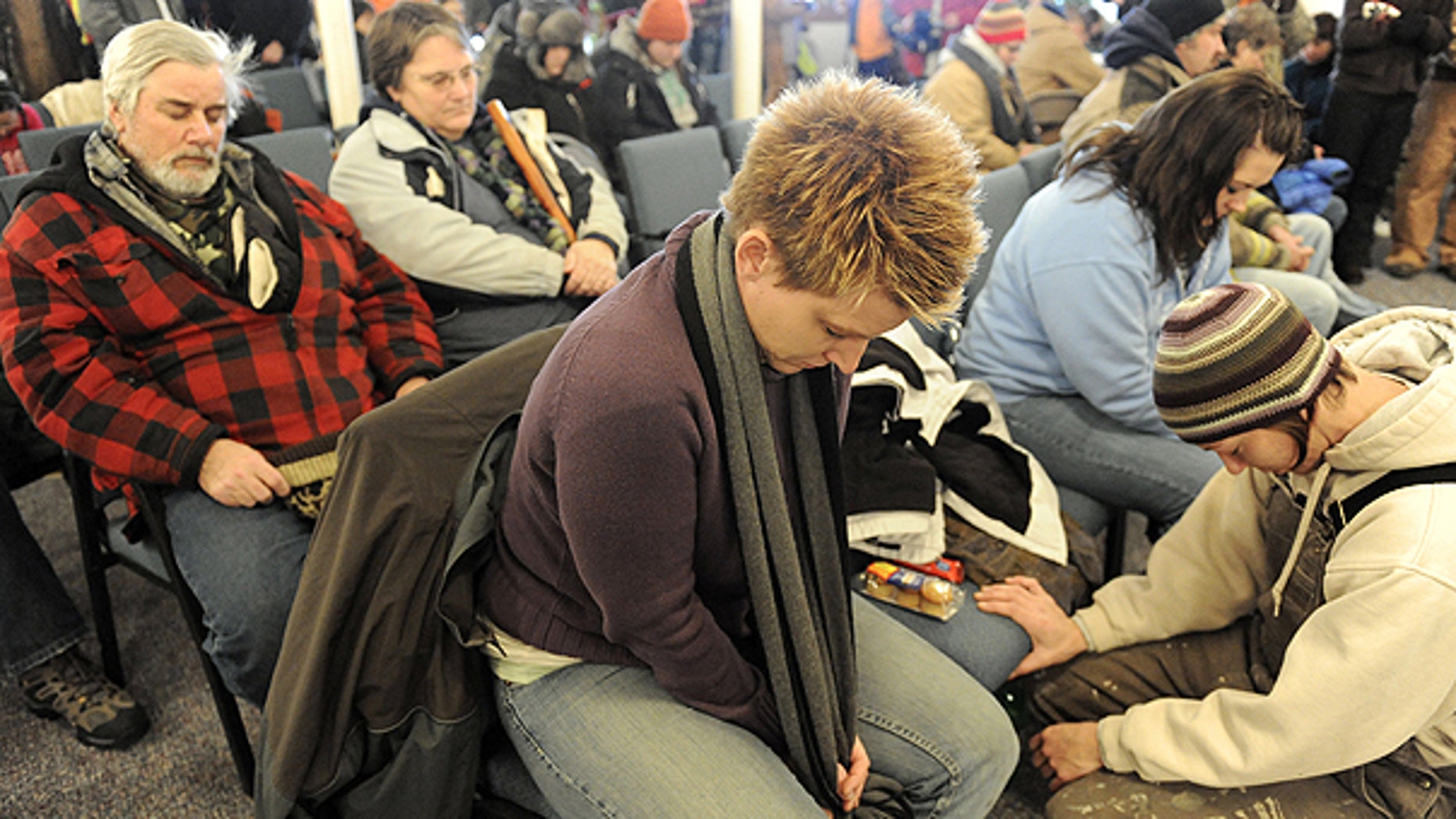 MORENCI, Mich. -- Each day for nearly a week, volunteers have trudged through muddy fields and climbed through ditches around this small southern Michigan town, searching for three young brothers last seen at their father's home on Thanksgiving Day.
It's a search that has consumed Morenci, a town of about 2,000 residents 75 miles southwest of Detroit, prompting the cancelation of Saturday's annual Christmas parade and shutting down City Hall so it could be used as a command center. So even with authorities saying they will suspend the official efforts during the weekend as they figure out what to do next, it's unlikely the volunteers will call stop looking for Andrew, 9, Alexander, 7, and Tanner Skelton, 5.
"The people who know the kids, they'll all be out," said Roger Pontius, of Morenci, adding that his son plans to come home from college for the weekend just to help search.
"You wake up in the morning, you go to bed at night praying for these kids to come back," Pontius said Thursday. "It's in God's hands."
Much of the search in recent days has been centered on three counties in the northwestern corner of Ohio. Dive teams on Thursday dove into lakes, rivers and a gravel pit, while buses carried hundreds of volunteers to remote roads and fields.
The boys' father, John Skelton, faces three kidnapping charges and is fighting extradition from Ohio to Michigan. He remains jailed on a $3 million bond. Morenci police Chief Larry Weeks said Skelton, 39, has provided some information, but authorities have had no contact with him during the past few days and he is now asking for a lawyer.
Police have said they don't expect a positive outcome, but Morenci Mayor Keith Pennington said he is still hopeful the boys are alive.
"We will not be satisfied until our boys are home," Pennington said Thursday.
Tim Beck, of Archbold, took the week off from work so he could he go deer hunting but ended up joining the search teams for several days. Even when he was hunting, his mind was elsewhere.
"I spent as much time looking for the kids as I did for the deer," he said.
Beck said he empathizes with the family because he has a 10-year-old daughter. If it were his daughter who was missing, he said he wouldn't quit searching. "You've got to have closure," he said. "That's why we're looking -- for the mom's sake."
The boys' mother, Tanya Skelton, and family members released a statement on Thursday, saying they support the decision to suspend the search so authorities can reorganize and rest.
A family friend, Kathye Herrera, read from the statement that thanked the volunteers.
"We know how hard everyone has been working," Herrera said, referring to "our precious little boys."
Tanya Skelton, 44, reported the boys missing last Friday when their father didn't return them. Police say he tried to hang himself and that he lied to investigators when he said he first gave the boys to a female acquaintance to hand over to their mother.
She filed for divorce in September. A judge gave her custody of the boys, but she and John Skelton reached an agreement on visitation.
The town's police chief said he remembers meeting all of the boys.
During a visit at their house, Andrew, the oldest, showed off a police uniform and told Weeks he wanted to be an officer just like him.
"That has been with me every day," he said.