Schools across US are banning backpacks after Parkland shooting
Some schools across the U.S. have banned students from carrying backpacks inside their buildings due to safety concerns following the recent shooting at a Florida high school that left 17 people dead.
Schools in Florida, Illinois and Ohio have already taken steps to prevent students from bringing book bags into school, the Miami Herald reported.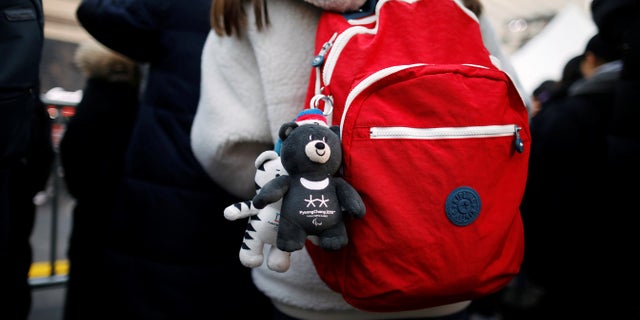 In Niles, Ohio, students are allowed to "carry small purses or lunch boxes" as a way to "make every student feel safe," WKBN reported. A student was removed from Niles McKinley High School after allegedly discussing school shootings. The school also banned backpacks last year following a bomb threat.
BODY CAMERA VIDEO SJHOWS FLORIDA DEPUTY, K9 SPLIT UP TO CATCH SUSPECTS
In Manatee County, Florida, the district banned backpacks after receiving threats made to "more than a dozen schools," WFLA reported. Six people were arrested in connection with the threats.
"Students who may have thought that it was clever or funny to take this action," Scott L. Hopes, a member of the Manatee County School Board told WFLA. "The board and administration will take these threats quite seriously. If you're going to bring a weapon to school, you wouldn't hang it around your neck, you'd probably put it in a backpack."
Students at Marion High School in Illinois were also not allowed to bring backpacks to school. However, the school allowed students to keep clear or mesh bags in their lockers. WPSD reported some students started carrying their books in laundry baskets.
FLORIDA SCHOOL SHOOTING TIMELINE
"They don't want us to bring a backpack to the school at all. It just makes it harder for people who carry a lot of stuff," Dalton Coles, a student at the school, told WPSD.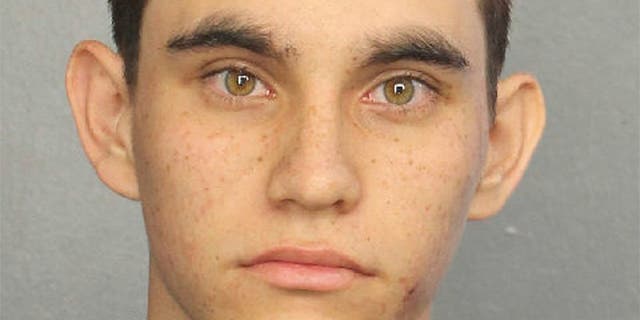 The Valentine's Day shooting at Marjory Stoneman Douglas High School in Parkland, Florida, left at least 17 people dead. Former student, Nikolas Cruz, 19, was accused of the mass shooting.
Details following the shooting showed police were called to Cruz's home many times before the shooting. The FBI also announced the bureau received a call on its tipline from an anonymous person who expressed concerns about Cruz's erratic behavior. The bureau admitted it did not act on the tip.
The shooting has also reignited the debate over gun control after authorities said Cruz used an AR-15 in the Parkland shooting.