School Official in Basketball Flap Is No Stranger to Controversy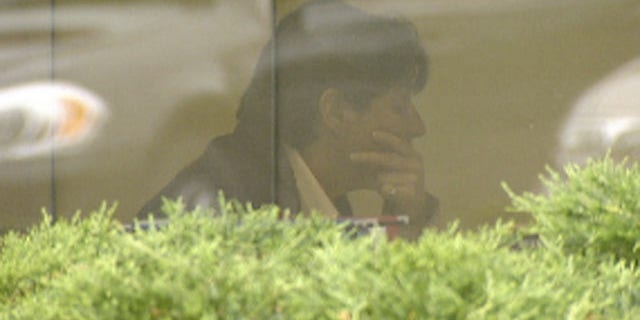 The school official who nixed a girls' high school basketball team's planned trip to Arizona once supported a controversial program that required ninth-graders to attend a "freshman advisory" class at which gay upperclassmen shared stories of their high school experiences.
Parents who were unhappy with the class were even more outraged to learn that students who attended were asked to sign a statement promising not to tell others -- including their parents -- about what was said in class.
Suzan Hebson, assistant superintendent of Highland Park, Ill., School District 113, killed the hoop dreams of the Highland Park High School girls' basketball team this week when she canceled their plans to participate in a tournament in Arizona in December. The decision has some parents and residents of the district crying foul over what they say was a politically motivated protest over the Grand Canyon State's recently passed immigration law.
But Hebson is no stranger to controversy. She's been criticized for making decisions based on politics numerous times in the past.
In 2007, when she was assistant superintendent for human resources in the district, Hebson made national news for supporting an initiative at Deerfield High School that required freshman students to participate in orientation panel discussions, one of which was led by members of the school's Straight and Gay Alliance Network. During the seminars, upperclassmen spoke to the ninth graders about a variety of topics affecting homosexual teens, including their own personal experiences -- and all students were required to sign confidentiality agreements swearing never to disclose what they heard.
Parents were not allowed to attend the panel discussions, leading some to call it an attempt to indoctrinate students into a homosexual lifestyle.
"This is unbelievable," Matt Barber, policy director for cultural issues with Concerned Women for America, said at the time. "It's not enough that students at Deerfield High are being exposed to improper and offensive material relative to unhealthy and high-risk homosexual behaviors, but they've essentially been told by teachers to lie to their parents about it."
Their outrage grew as Hebson defended the program as a way to ease freshmen students' transition into their new school. "We have a great deal of pride in the program and don't feel we are overstepping any boundaries that [most] parents would feel are inappropriate," Hebson told the Chicago Tribune, adding that the orientation included talks on subjects other than homosexuality.
But Lora Sue Hauser, a parent whose child attended the school, claimed Deerfield High had a history of treating homosexuality as morally acceptable without acknowledging that others disagree.
She said dozens of parents wanted to bring an end to the controversial panel. "The school makes heterosexuality and homosexuality equivalent, and our country is deeply divided on that," Hauser told the Tribune. "You can't dump that on a 14-year-old. These are really difficult waters to navigate."
The parents formed a coalition and took out a full-page ad in their local newspaper blasting the mandatory program and its administrative backers and demanded that school officials rein in faculty who they said were promoting homosexuality.
The following year, Hebson was made principal of Deerfield High School, where she became embroiled in another controversy — this time related to the inclusion of the play "Angels in America: A Gay Fantasia on National Themes" in students' required reading material.
Parents were alarmed by the book's explicit content, which includes highly offensive racial slurs, vivid depictions of gay sex and a sexually explicit scene involving Mother Teresa.
Hauser's group took their complaints to the state attorney general's office, and school officials backed down, replacing "Angels in America" with another play.