School denounced for plans to fly Black Lives Matter flag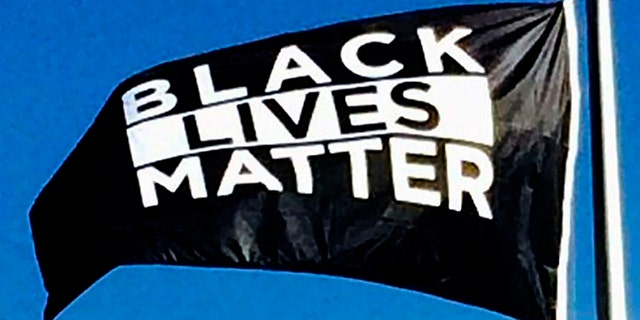 A Vermont high school has been criticized by a state legislator for its plan to fly a Black Lives Matter flag throughout the month of February.
Republican state Rep. Thomas Terenzini told WPTZ that the decision by Montpelier High School was "a bad example."
"I don't see myself as being a bigot or prejudiced but I just don't think that Black Lives Matter is a national organization to look up [to]," Terenzini said.
The Montpelier school board unanimously approved a request by the school's Racial Justice Alliance to fly the flag every school day in February, which is Black History Month. Superintendent Brian Ricca told the station the board's decision was part of a larger campaign to promote social justice causes.
"This is integral to other meaningful and purposeful work around equity that is happening in Montpelier Public Schools," Ricca said. "This is not a singular event."
The Racial Justice Alliance was created by student Joelyn Mensah, who told the station that she had been subject to racist comments by classmates.
"I feel like raising this flag will show that we are here and we're here to be heard and we want to be represented in our education," she told WPTZ. "I think it's very fair to say that we are pretty much robbed of our education."
Ricca said that he recognized that not everyone would agree with the board's decision and said they "welcome those voices into a constructive and peaceful dialogue, in the hopes of deepening our shared understanding of race and privilege in our education system and broader community."