SC cops arrest 3 after bikini-clad women caught in videotaped brawl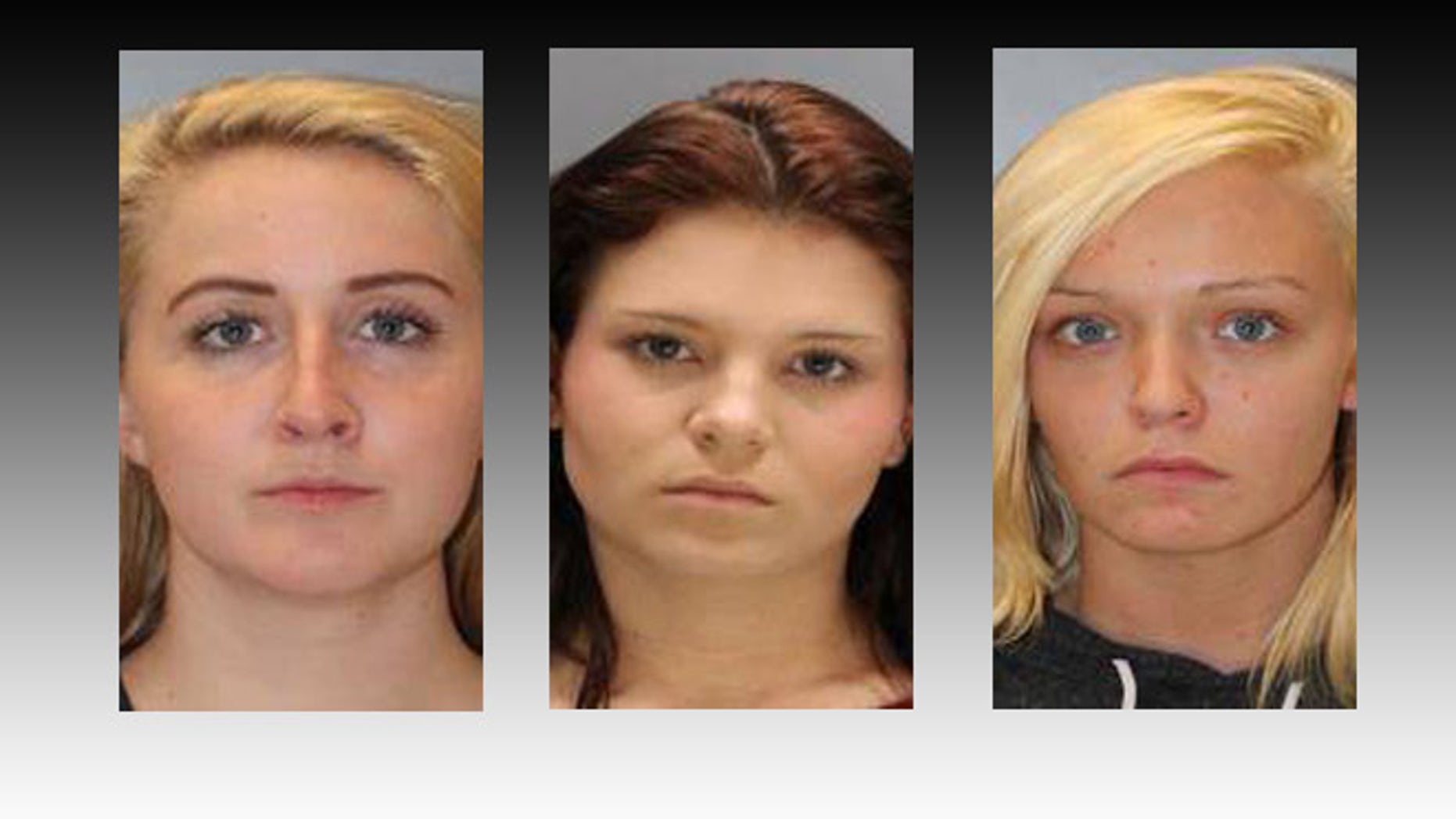 Police arrested three women this week after video of a bikini brawl on a South Carolina beach emerged -- and the alleged victim said her attackers had a history of acting like bullies.

The woman gave The State newspaper a video which she said shows the attack near the Saluda River in Columbia on March 15. Three women in bikinis can be seen beating another woman in a bikini lying on the ground, while another woman appears to try and break up the fight, the paper reported.
The accuser said the girls knocked her unconscious and broke her nose. A man can be heard in the video telling someone not to interfere or else he would knock them out, according to the paper.
"No one defended me, out of the 30 people that were hanging around – which is really pathetic in my eyes," the 20-year-old accuser told the paper.
On Monday, Columbia police announced the arrest of Arlinda Craft, 18, Anns Leigh Hill, 19, and Megan Williams, 20, on assault and battery charges.
The alleged victim told The State that she knew Williams and the other two as bullies when they were in high school.