Santa Fe students call for gun reform in wake of mass shooting
NEWYou can now listen to Fox News articles!
HOUSTON – One week after police say 17-year-old Dimitrios Pagourtzis opened fire at Santa Fe High School, leaving eight of their schoolmates and two substitute teachers dead, four students are speaking out, calling for gun reform.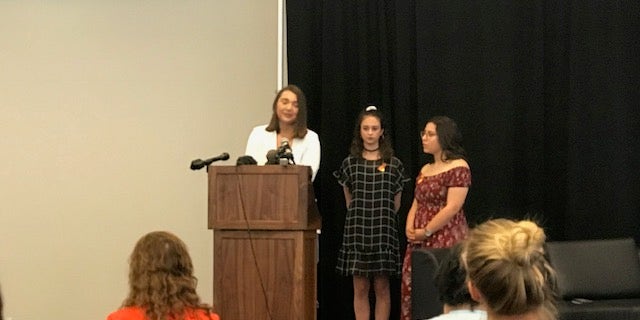 "We should never go to school, church, and movies and fear we won't make it home that night," said Kennedy Rodriguez, an 18-year-old senior at Santa Fe.

To amplify their message, on Friday, they joined March for Our Lives Houston, which was launched in the wake of the February massacre in Parkland, Fla. They're pushing for stricter background checks, mental health evaluations, and mandatory lock-up of guns. Authorities say Pagourtzis used his father's .38 caliber pistol and shotgun to carry out the attack.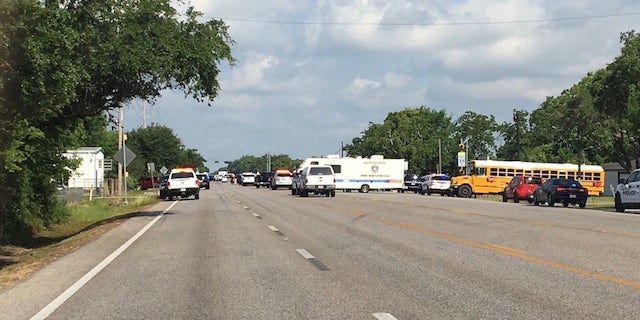 "We need to keep guns in check and out of the way of those who can harm others and themselves," said Bree Butler, an 18-year-old senior.

"We don't want to take away guns. What I mean is common sense solutions-making sure guns don't fall into young children's hands, locking guns in a safe place, reporting when guns go missing," said Megan McGuire, a 17-year-old junior at the school.

But, they say new safety measures have to be about more than just guns.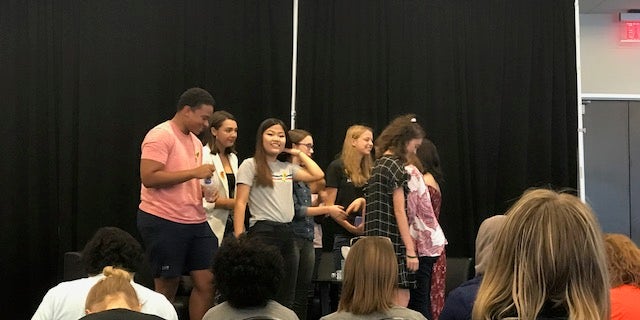 "Having a licensed therapist…maybe another armed officer in our school….having doors locked from inside would be nice," said Butler.

Despite their push for change, they were quick to distance themselves from the students and community of Parkland.

"We don't want to be compared because we are not Parkland…even though we are young adults using our voices, we are different," said Rodriguez.

This week, Governor Greg Abbott held three days of gun violence prevention discussions. March for Our Lives Houston says they've also been working with lawmakers on a state bill for gun reform. However, they did not release details as to when the bill will be introduced.

Butler acknowledges school safety can be complex. Still, she says she hopes something can be done so that no one will ever feel what she'll feel when she returns for her last few days of high school next week.

"I'm scared. I didn't experience the worst of it. I want to spend time with classmates. I want to have closure of that not being the last day in my school," she said.