Sandusky trial evokes suspicion of cover-up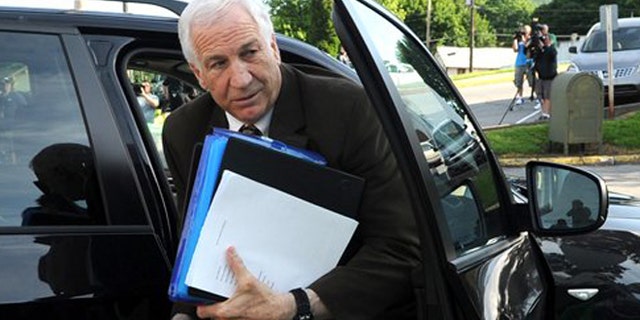 NEWYou can now listen to Fox News articles!
STATE COLLEGE, Pa. – The testimony in Jerry Sandusky's child-molestation trial has been disturbing not only for its graphic descriptions of sex with boys, but for what it says about the people who surrounded the once-revered Penn State assistant coach.
Eight accusers have described how Sandusky molested them in campus showers, hotel bathrooms and a basement bedroom -- right under the noses of his friends, colleagues, family members and acquaintances.
Prosecutors have hinted that top university officials knew far more about Sandusky's alleged proclivities than they have let on, and a Penn State trustee tells The Associated Press he now suspects a cover-up.
Yet evidence and testimony also show plenty of other people had ample opportunity to stop a man accused of violating 10 boys over 15 years.
The trial resumes Monday.