Sandusky case judge rules against AG on subpoenas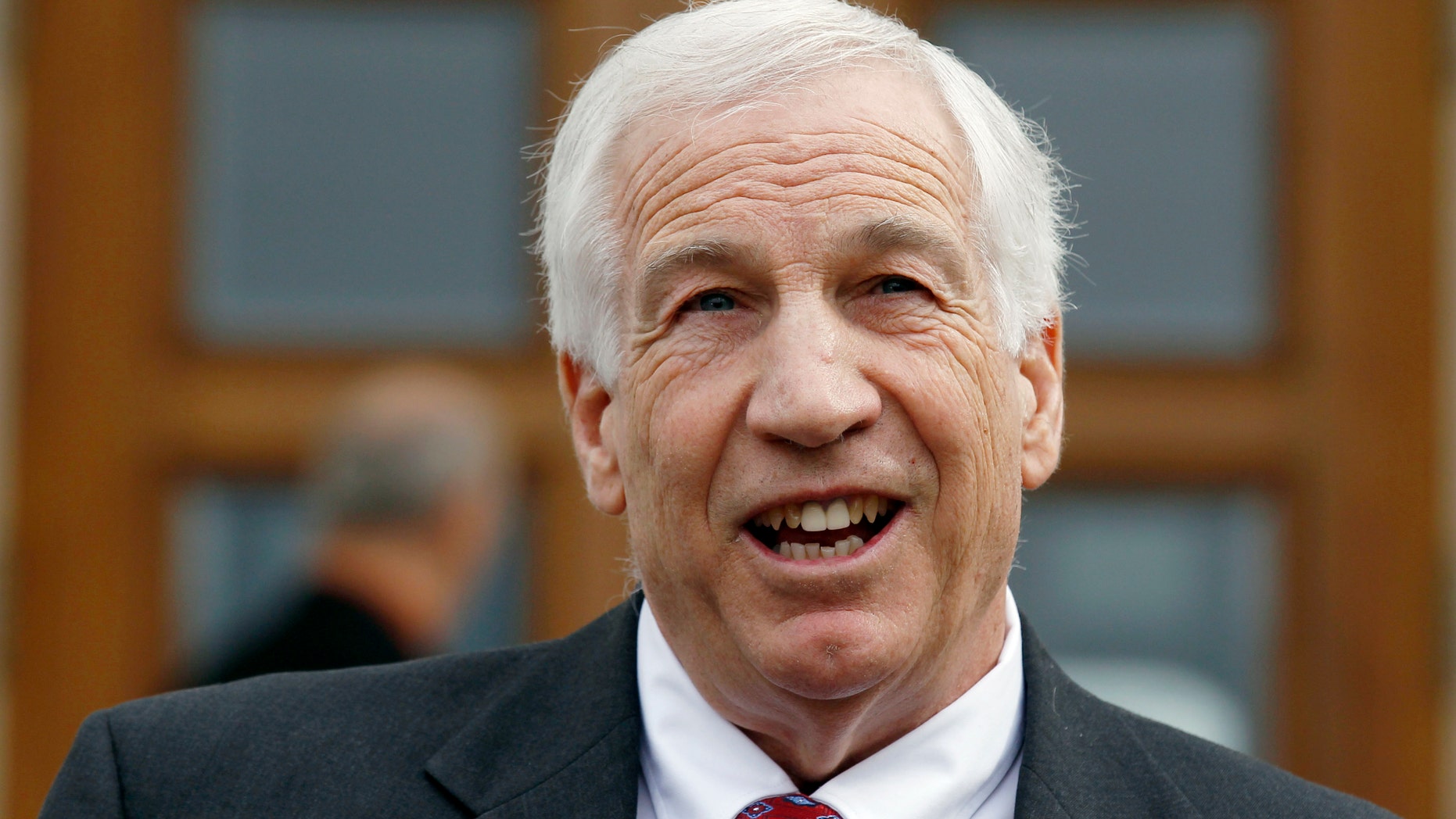 HARRISBURG, Pa. – The judge in Jerry Sandusky's child sex-abuse case ruled against prosecutors Thursday in their bid to get subpoenas issued by his lawyer thrown out and to impose future restrictions on their use.
Judge John Cleland's one-sentence order denied a motion filed last week by the attorney general's office in which they had argued lawyers for the former Penn State assistant football coach were improperly using the subpoenas on a fishing expedition.
Cleland ruled hours after Sandusky lawyer Joe Amendola filed a 20-page response that described and defended the demands for information he has issued to police, schools and other institutions in preparation for next month's trial.
Cleland's order did not make reference to similar subpoena-quashing requests filed by two school districts and Juniata College. A hearing has been scheduled for next week on the topic.
Also Thursday, Amendola filed a "motion to compel" that asked Cleland to order the release of prosecution materials "forthwith," and Cleland promptly directed the attorney general's office to provide materials that are not in dispute before the Wednesday hearing, and to tell him in writing by the end of the day Monday if there are any remaining conflicts.
If there are, Cleland said he will deal with them at the hearing in the Centre County Courthouse in Bellefonte next week.
Sandusky, 68, awaits a June 5 trial on 52 criminal counts for alleged sexual abuse of 10 boys over 15 years, including allegations of violent assaults inside Penn State athletic facilities. Sandusky, who has repeatedly denied the prosecution's charges, is confined to his home until trial.
A spokesman for the attorney general's office declined to comment. A gag order issued by Cleland has severely restricted what lawyers may say about the case.
Amendola's filing on the subpoenas said he hoped they would produce information to help counter any claims that his client caused psychological problems among the alleged victims. He said the documents he sought could show that the children had been diagnosed prior to the alleged abuse.
The defense lawyer told the judge he has yet to go through about 200 pages of discovery materials he received on Monday from the attorney general's office, after a five-week period in which he said 30 defense discovery requests went unanswered.
Amendola said one alleged victim, called Victim 10 in court records, served time in prison for a robbery offense, but that information had not been disclosed by prosecutors.
He wrote that the attorney general's office gave him an 18-page university police report from a 1998 investigation into a complaint that Sandusky had showered with a boy, but the report's other 72 pages have not been turned over.
Sandusky also told Cleland that school officials deemed unfounded a claim by Victim 1 that "an unknown male related to The Second Mile had approached him in a bathroom at his high school," but prosecutors did not reveal that information to him.
The Second Mile is a charity for at-risk youth, founded by Sandusky in 1977, that prosecutors say was used by Sandusky to locate targets of his alleged molestation. The Second Mile had joined the attorney general's motion regarding the subpoenas.
Victim 1's civil lawyer, Slade McLaughlin, said he did not want to try his case in the press with the criminal trial a month away.
"The truth about Sandusky will all come out then," McLaughlin said. "All these ancillary issues being raised by Amendola are irrelevant and inadmissible."
Amendola also told Cleland that prosecutors have not disclosed criminal backgrounds for other alleged victims, and that Victim 3 had been banned from high school property after bringing a weapon onto the premises.
Amendola wrote that some of what he has sought could make jurors doubt the credibility of witnesses at trial, while other information relates to Sandusky's theory that the accusers "have ulterior motives including financial gain to make false accusations."