San Francisco continues to spend big in fight against homelessness -- but is it working?
It's a problem that's costing the city of San Francisco hundreds of millions of dollars annually to try to solve – and for its new mayor, something that's starting to become increasingly smelly too.

London Breed says the amount of feces scattered on the streets of the wealthy city in recent months is among the worst she has ever seen, and San Francisco reportedly is set to spend nearly $280 million in its next budget fighting homelessness – an average of $37,300 for each of the city's estimated 7,499 homeless residents.
"I will say there is more feces on the sidewalks than I've ever seen growing up here," Breed, who was sworn in last week, said days later in an NBC Bay Area interview. She added that outreach groups funded by the city need to do a better job making sure the homeless clean up trash and waste from bodily functions they sometimes leave behind.
"That is a huge problem and we are not just talking about from dogs — we're talking about from humans," she said.
San Francisco in recent years is reported to have spent $241 million and $275 million from annual budgets on homeless outreach services and programs, most of which, according to the San Francisco Chronicle, involve supportive housing units that get people off the streets. For the first time, the city's overall budget this year will top $11 billion, the Chronicle reported.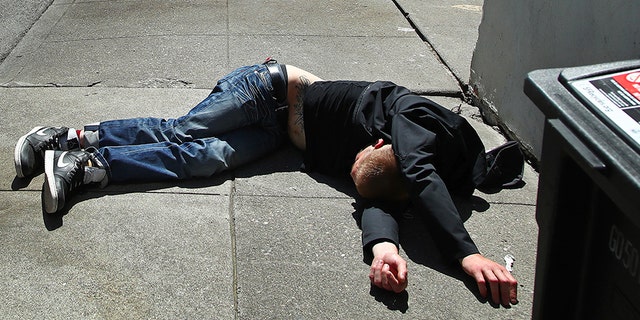 But for all the money San Francisco is throwing at the complex issue, the number of people living on the streets appears to be staying the same, according to data from a homeless count survey conducted last year citywide.
Out of the 7,499 homeless people recorded last year, about 58 percent, or 4,353 people, were marked as unsheltered. The other 3,146 were designated sheltered.
In 2015, when the homeless population was estimated to be 7,539, there were 4,358 unsheltered compared to 3,181 sheltered. And in data going back to 2013, when the homeless population was estimated to be 7,350, there were 4,315 sheltered compared to 3,035 sheltered.
"We got a lot of means to interact with folks and talk to folks but we don't have the means to keep them in homes," Dayton Andrews, a human rights organizer with the San Francisco-based Coalition on Homelessness advocacy group, told Fox News. "We spend a lot of money but we don't have a clear picture of all the different issues that these social services need to solve."
The most recent homeless count survey says about half of the city's homeless population is clustered in one northeast district that includes city hall, the San Francisco Giants' AT&T Park, and the corporate offices of companies such as Twitter and Uber.
"Despite decades of well-intentioned bills, spending efforts, or guiding plans, the same tragic scene continues day after day and year after year."
Those surveyed cited job loss as the biggest cause of their homelessness, followed by problems tied to alcohol and drug use. They also said their biggest obstacle to obtaining permanent housing is not being able to afford the pricey rents of apartments and homes in the Bay Area.
"The long-term solution to unsheltered or street homelessness is the same as the solution to all homelessness – provide housing exits through a range of interventions tailored to the needs of each individual and offered through a coordinated system," the survey concludes. "However, the pathways from homelessness to housing are unclear and inconsistent.
City supervisor hopeful Nick Josefowitz, however, said he believes San Francisco shouldn't "invest a single public dollar without knowing if it is doing any good."
"Despite decades of well-intentioned bills, spending efforts, or guiding plans, the same tragic scene continues day after day and year after year," he wrote in an April article on Medium. "Indeed, in recent years the situation has become so much worse. Yet too often City Hall is still making decisions on homelessness based on folk wisdom rather than hard evidence."
Josefowitz says the city government needs to "double down on the programs that are working, and shut down those that are not" – in addition to conducting more frequent surveys.
"Asking volunteers to count people who appear to be homeless once every two years is fundamentally inadequate to ensure City Government has the information it needs to adequately respond to this epidemic," he wrote. "We should be tracking our population in real time. Otherwise, we have to wait far too long to know whether what we're doing is working."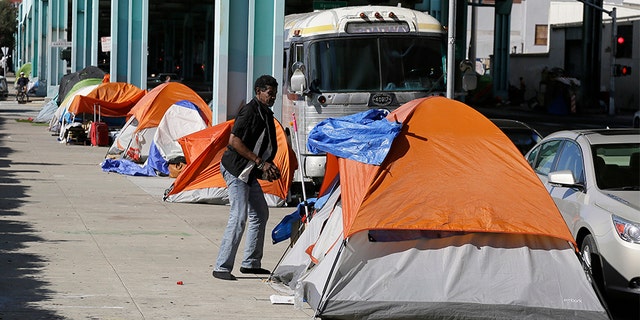 His comments echoed a similar complaint the San Francisco Chronicle's editorial board made years earlier – that the city isn't doing enough to track their efforts.
"That a city can spend $241 million a year on programs and still confront such human misery suggests those dollars are not being spent with anything close to optimal effectiveness," the board wrote in 2016. "Eight city departments and 76 private and nonprofit organizations draw from those funds in 400 contracts, yet the degree of accountability is highly suspect."
The newspaper said as of 2017, the waiting list for nighttime shelter beds was at 1,100.
On the other side of the country, New York City says its outreach teams are playing a key role in getting homeless people off the streets -- but to do so, it sometimes takes "hundreds of contacts over many months."
"Individuals residing on the street face tremendous barriers to coming indoors, having fallen through every social safety net, and experiencing trauma or other mental health issues, making them our most service-resistant population," Isaac McGinn, the director of communications for the NYC Department of Homeless Services, told Fox News.
But in San Francisco, the persistent homelessness problem is also raising tensions amongst the public.
Breed's comments last week came as the "Fed Up Populace Campaign" placed a full-page ad in the Friday edition of the San Francisco Chronicle warning residents to "watch their backs."
In the ad, a person describing themselves as a "disgusted female San Francisco resident (for now)" claimed she recently witnessed a "homeless person wielding a large pair of SCISSORS" inside a café at a Neiman Marcus store.
"The San Francisco city fathers and those who should be held accountable for our public safety have for years let us all down by catering to the lowest common denominator," the ad states. "Sit with your backs to the wall, fellow citizens."
Breed told NBC Bay Area "about 70 percent of the people estimated to be homeless in San Francisco were actually housed in San Francisco before they became homeless," so they need to be "held accountable for taking care of our streets.
"I work hard to make sure your programs are funded for the purposes of trying to get these individuals help, and what I am asking you to do is work with your clients and ask them to at least have respect for the community — at least, clean up after themselves and show respect to one another and people in the neighborhood," she said.
The San Francisco Mayor's Office and Department of Homelessness and Supportive Housing did not respond to requests for comment from Fox News for this article.