San Francisco begins selling recreational marijuana for the first time
Recreational marijuana sales began Saturday in a city long known for embracing weed, drawing enthusiasts to wait several hours to be the first to legally purchase pot in San Francisco.
Six pot shops in the city began selling recreational marijuana after receiving their state licenses on Friday, lagging five days behind other cities like Oakland and San Jose due to logistical wrinkles, according to KTVU.
"It is a historic day," said Dom Rea of San Francisco, who got in line at 4:20 a.m. "This is the only time this first day is happening."
One of the pot shops, Apothecarium, held a ribbon-cutting ceremony with local politicians and even offered a 20 percent discount for people who brought their mothers.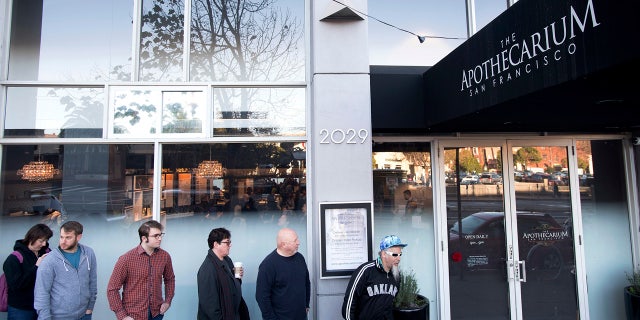 "It just feels like you're a regular person, not under scrutiny or anything, like you go into a store and buy anything," Rea said. "It's awesome."
Eliot Dobris, head of community outreach at Apothecarium, told the Associated Press the business wanted to show that dispensaries are "respectable places that you can be proud to bring your mom to."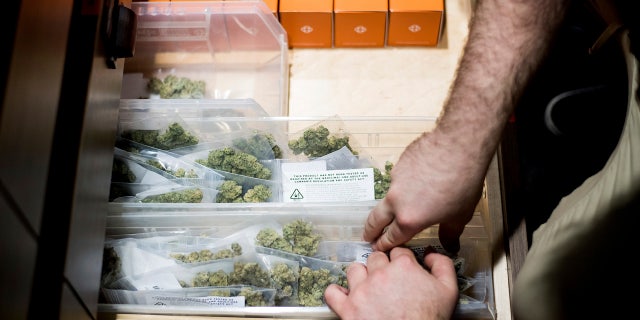 While there were celebrations in "The City by the Bay" over the opening of the pot shops, there is also the threat of pushback at the federal level. On Thursday, U.S. Attorney General Jeff Sessions rolled back an Obama-era policy that allowed legal marijuana to flourish without federal intervention.
SESSIONS REVERSES OBAMA-ERA POLICY ON MARIJUANA, UNLEASHES PROSECUTORS
The move effectively unleashes federal prosecutors to consider bringing marijuana cases, while stopping short of ordering them to do so.
Sessions' action was on the mind of Kevin Johnson, director of operations at Grass Roots, which also opened its doors for recreational pot in San Francisco on Saturday.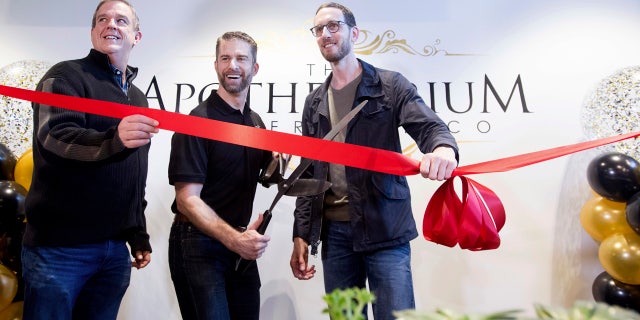 "It's certainly a concern," Johnson told the AP. "It may be more difficult for us to do proper banking but when we opened up, George W. Bush was president and the DEA was doing raids on dispensaries. We're in this for the long haul."
SESSIONS' PLANNED MARIJUANA CRACKDOWN DRAWS FIRE FROM POLITICIANS, GROWERS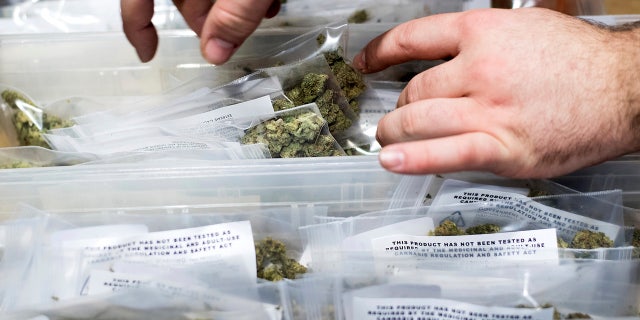 California's politicians are also vowing to continue the fight if there is a federal crackdown.
"He (Sessions) doesn't know what is going to hit him in terms of the bipartisan backlash against his ridiculous announcement the other day," California Sen. Scott Wiener told KTVU. "I believe we will be able to preserve access to cannabis in California and other states, and we will effectively tell the federal government to butt out."
The Associated Press contributed to this report.