San Antonio police fatally shoot armed man at downtown hotel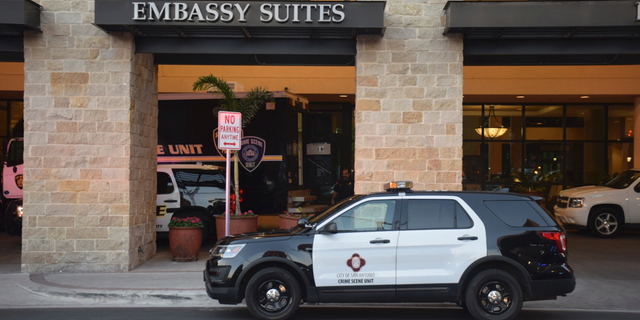 SAN ANTONIO – Authorities say an armed man who ran from security at a hotel in downtown San Antonio and tried to force his way into a room has been shot and killed by officers who confronted him.
Police Chief William McManus says hotel personnel became suspicious as the man wandered the lobby early Tuesday.
McManus says he fled to upper floors, attempted to enter one room and was confronted by two officers on the seventh floor.
The situation escalated and the officers fired, killing the unidentified suspect. It's not clear what prompted police to shoot.
McManus says the suspect was not a hotel guest and appeared to be a laborer based on the clothes he was wearing.
The incident drew a heavy police presence downtown, with some blocks closed to traffic.