Sacramento sees protests for 4th night after Stephon Clark slaying
For the fourth consecutive evening, hundreds of protesters marched through downtown Sacramento, Calif., on Friday, calling for charges against two police officers linked to the March 18 fatal shooting of unarmed 22-year-old Stephon Clark.
But despite sporadic moments of tension – including attempts to block freeway exits and shut down a nightclub – the protests yielded no arrests or property damage.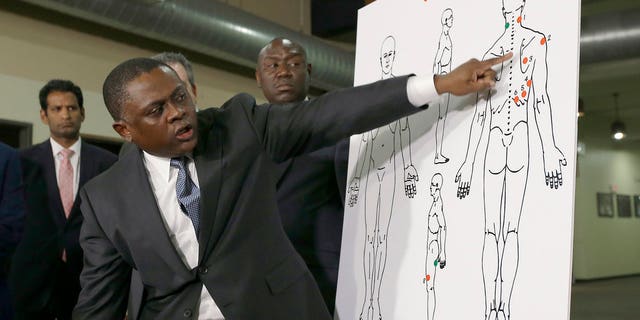 Autopsy results from pathologist Dr. Bennet Omalu revealed Friday morning that Clark was shot from behind seven times, contradicting the department's narrative that Clark was approaching the officers when he was killed.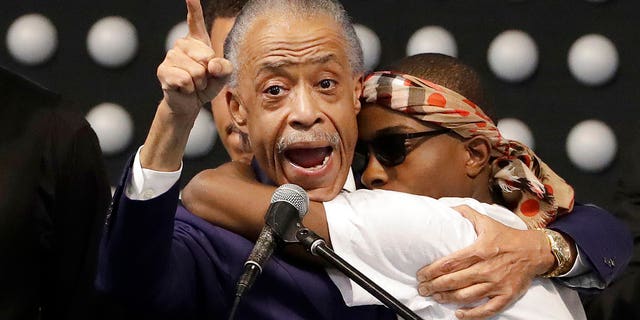 The autopsy was released a day after an emotional funeral service at which the Rev. Al Sharpton, founder of the National Action Network, delivered the eulogy.
Sharpton praised demonstrators for their restraint and urged them to follow the lead of the Rev. Martin Luther King Jr. and his advocacy of nonviolent protest. Wednesday will be the 50th anniversary of King's assassination by gunfire.
Friday's protest march began outside City Hall before heading through downtown and the Old Sacramento district, the Sacramento Bee reported. Protesters and the police had a brief standoff near an interstate ramp before protesters went a different direction.
The crowd reportedly marched through a tunnel underneath the Interstate 5, near various bars and restaurants.
Clark's brother, Stevante Clark was seen at one point riding on a man's shoulders, screaming that blocking freeways was "getting nothing done."
"Let's build some schools," he said.
On the way back to City Hall, some protesters tried to rush the Kimpton Sawyer Hotel, but security personnel locked the doors in time.
Some protesters chanted Clark's name while others shouted, "F--- Sac PD!" and "The whole damn system is guilty as hell."
Another rally is planned for Saturday afternoon, hours before a Sacramento Kings-Golden State Warriors basketball game will bring thousands of fans to the downtown arena that protesters have twice blocked.
Gov. Jerry Brown issued his first statement on the situation Friday, calling Clark's death a tragedy that "raises a number of very serious questions and I support the California Attorney General's independent oversight of the investigation."
The Associated Press contributed to this report.