Rutgers professor taken to hospital over alleged violent threats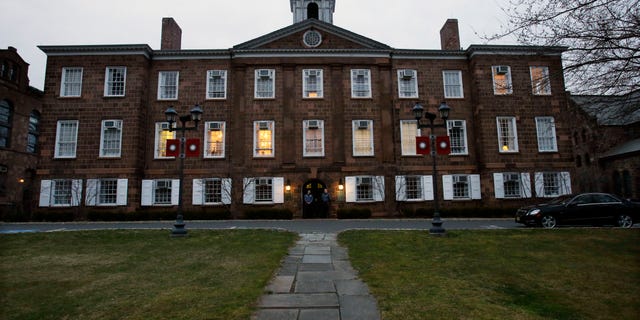 A professor at Rutgers who created a "politicizing Beyonce" course was reportedly taken to a New York City hospital's psych ward Tuesday night for political statements he made "on campus and on Twitter."
Kevin Allred told The New York Daily News that he spent about two hours at the hospital before he was released. Allred recalled a class he taught a day after Donald Trump was elected president.
SAN FRANCISCO TEACHERS UNION OFFERS LESSON PLAN CALLING TRUMP RACIST, SEXIST
"In class, we talked about flag burning generally as a form of protest, and what does the flag mean to different people. Then I made a comment, essentially saying, 'Would people feel the same way about being so lenient with the Second Amendment if people went out and got guns to shoot random white people?"
The NYPD told the paper that campus police said Allred "made threats to kill white people and he was subsequently taken to Bellevue Hospital for evaluation."
Allred also sent a tweet questioning the school's response to Trump's election last week: "hey Rutgers, did you send out an email addressing the fears of MANY RU students for their safety in Trump's amerika yet? did i miss it?"
Rutgers spokesman E.J. Miranda said Wednesday the university's police department "responded to a complaint from a student and took all appropriate action." He said the school would have no further comment on the matter.
The Associated Press contributed to this report.