Russian jet buzzes US recon jet: Pictures released of 'unsafe' incident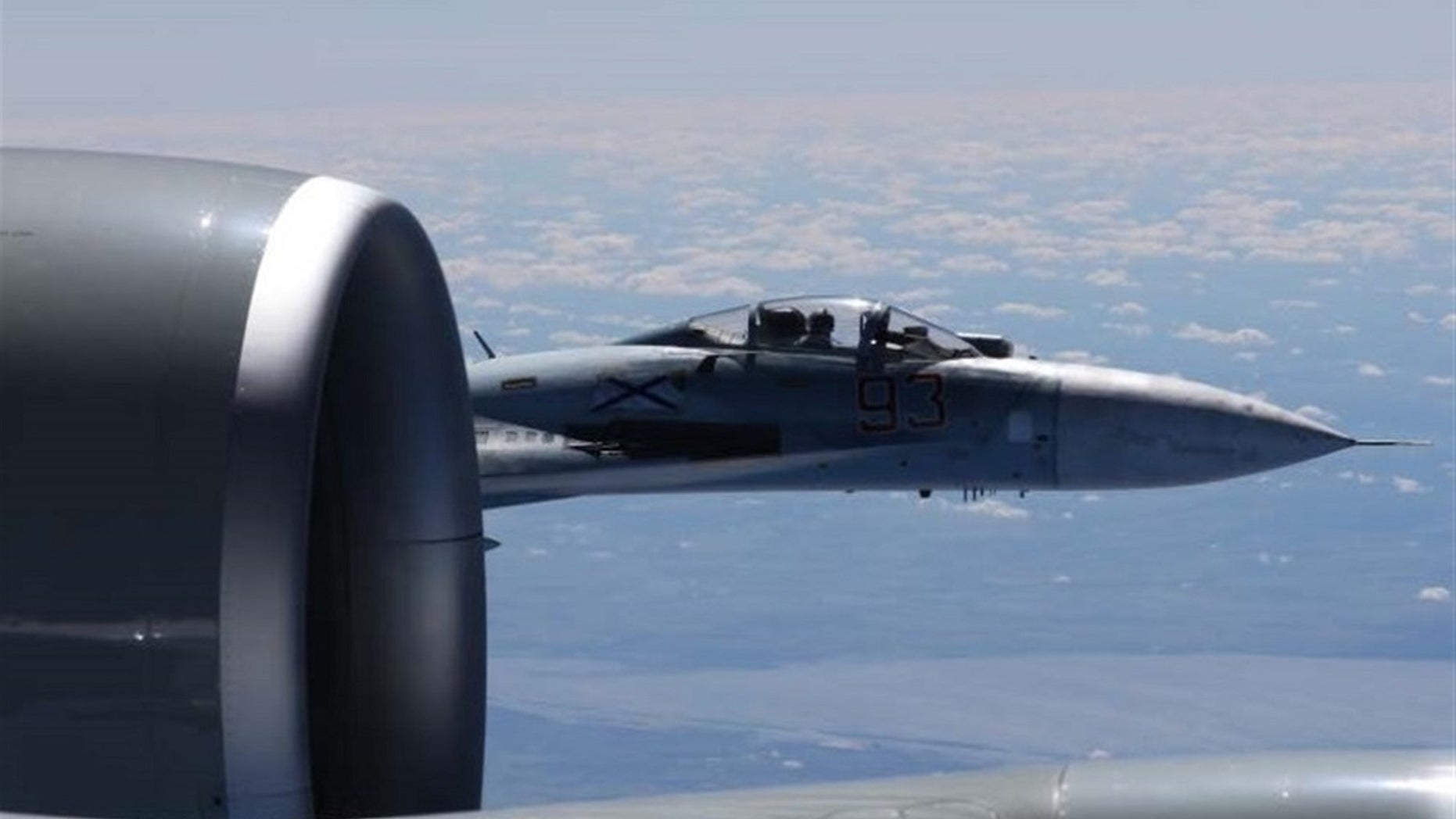 Striking photos released Friday show just how dangerously close a Russian fighter jet came to a U.S. Air Force reconnaissance aircraft in a Monday interaction deemed "provocative" by a U.S. official.
The images show the Russian SU-27 coming within five feet of the wing of the U.S. RC-135U -- so close the Russian pilot can be seen in the cockpit in some images.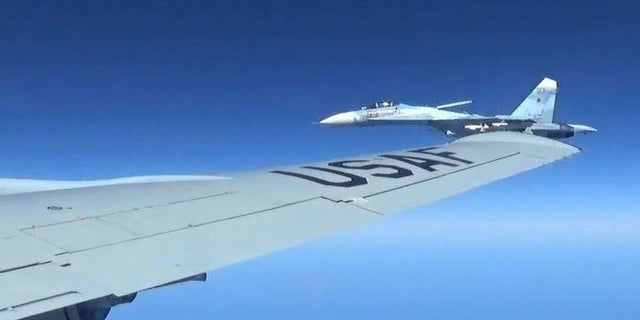 Fox News was the first to report the dangerous intercept by the armed Russian jet when it came within a few feet of the U.S. Air Force recon plane.    
After it flew alongside, the Russian jet was "provocative" in its flight maneuvers and flying "erratically," an official told Fox News.
U.S. European Command released the stunning photos of the Baltic Sea encounter.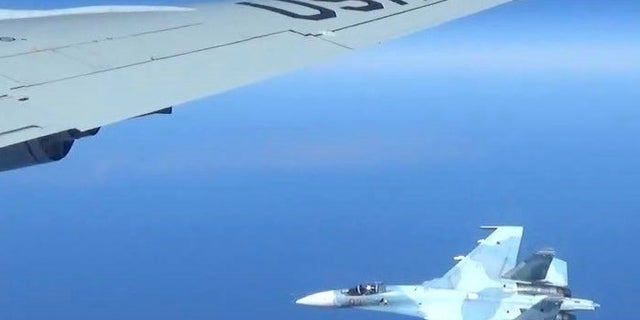 ARMED RUSSIAN JET COMES WITHIN 5 FEET OF US RECON JET
Since June 2 there have been more than 35 interactions in the Baltic Sea region between U.S. and Russian jets and warships. Intercepts are common and usually considered routine, but EUCOM said the June 19 incident was different "due to the high rate of closure speed and poor control of the aircraft during the intercept."
"This interaction was determined to be unsafe," EUCOM said.
Two days later, Sweden summoned Russia's ambassador after another SU-27 jet flew close to a Swedish Gulfstream reconnaissance plane over the Baltic.
RUSSIA FIRES MISSILES FROM MEDITERRANEAN AT ISIS IN SYRIA
The incident also followed the Russian Defense Ministry's announcement this week that it would treat any U.S. jet flying west of the Euphrates River in Syria as a potential target following a U.S. Navy jet's shoot-down of a Syrian jet that was targeting U.S.-aligned fighters.
Fox News' Lucas Tomlinson and The Associated Press contributed to this report.