Russian-American at Trump Jr. meeting is ex-military officer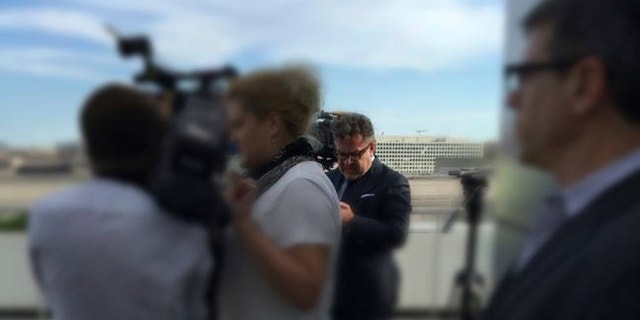 WASHINGTON – The Russian-American lobbyist who attended a meeting at Trump Tower last year is a former military officer long shadowed by allegations of connections to Russian intelligence.
Rinat Akhmetshin dismisses these allegations as a "smear campaign."
He says that before the fall of the Soviet Union he served in a military unit that was part of counterintelligence but that he was never formally trained as a spy.
On Friday, he confirmed to The Associated Press his participation in the June 2016 meeting, which involved Donald Trump's oldest son, his son-in-law and the campaign chairman at the time.
Akhmetshin is known for having lobbied to weaken a U.S. law levying sanctions on Russians and has attracted congressional scrutiny over his political activities.