Run-ins with Carfentanil: The opioid 5,000 times more potent than heroin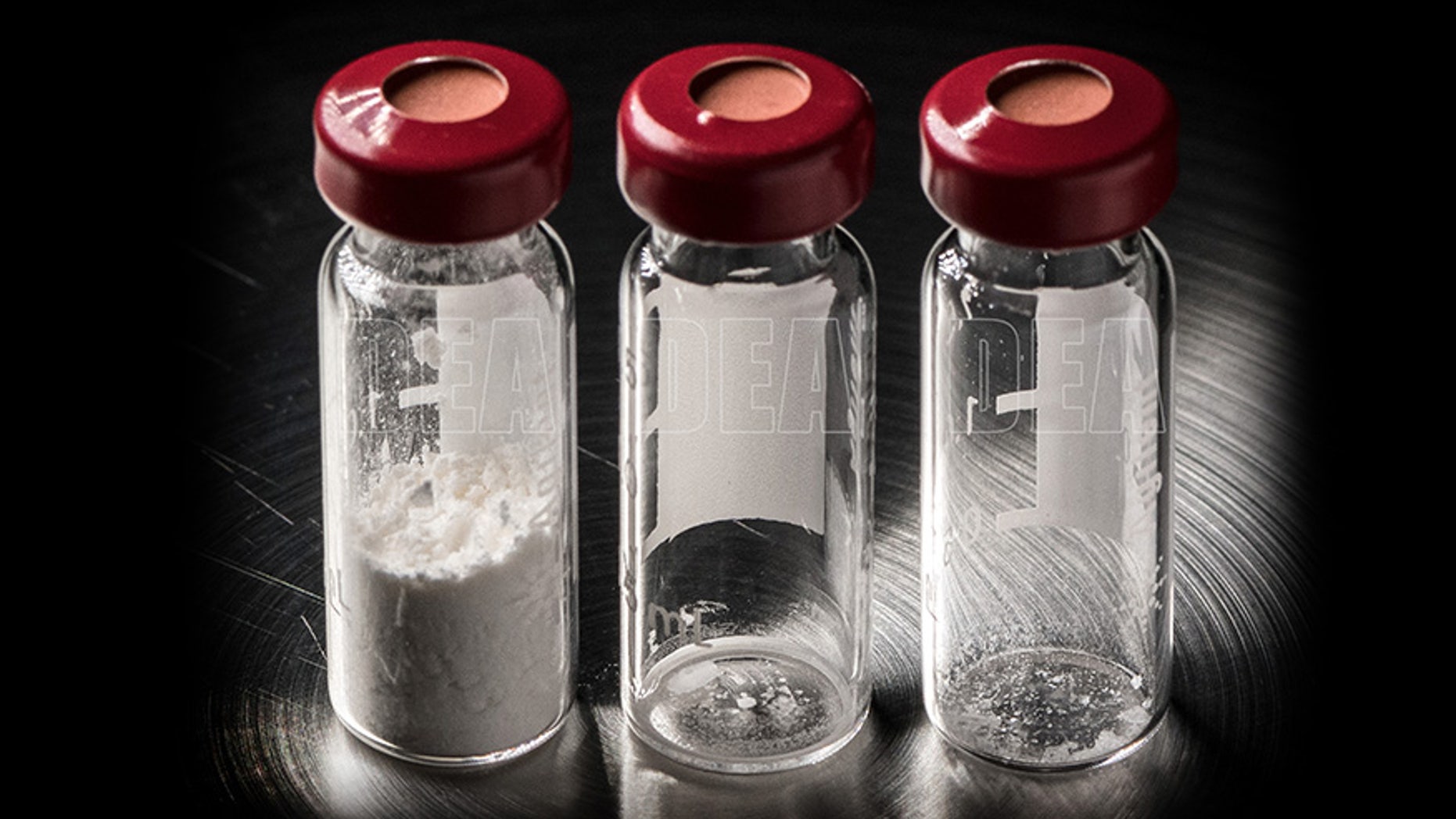 MANCHESTER, N.H. – On a snowy morning last month in New Hampshire, an officer with the Manchester Police Department advised workers in a hotel lobby on what to do if they find opioids in guests' rooms.

Of particular concern was Carfentanil, a synthetic opioid that's 5,000 times more powerful than heroin and 100 times more potent than its derivative, fentanyl, which is lethal on its own and accounts for a surge in fatal overdoses nationwide.
Carfentanil -- it's used to tranquilize elephants -- is deadly to humans at 0.02 milligrams, an amount akin to a speck of dust. Therein lies the added danger: the substance is difficult to see, sometimes resulting in accidental exposure that could be harmful to anyone who runs across it.
"Carfentanil is extremely lethal," said Rusty Payne, a spokesman with the U.S. Drug Enforcement Administration (DEA). "It was never approved for human use."
"If it comes in contact with your skin, it could be deadly."
As Payne explained, Carfentanil is a danger "to first responders and police officers, because it's so powerful that if you whiff any part of it you can go down," Payne told Fox News. "If it comes in contact with your skin, it could be deadly."
The Centers for Disease Control and Prevention (CDC) has provided detailed guidelines for emergency workers who come into contact with fentanyl and related compounds -- Carfentanil among them.
New Hampshire has the highest number of overdose deaths per capita from fentanyl, which can be fatal at 2 milligrams and is often found mixed with heroin. It takes just a tiny amount of fentanyl or its derivatives, which can be inhaled or absorbed through the skin or mucus membranes, to result in an overdose.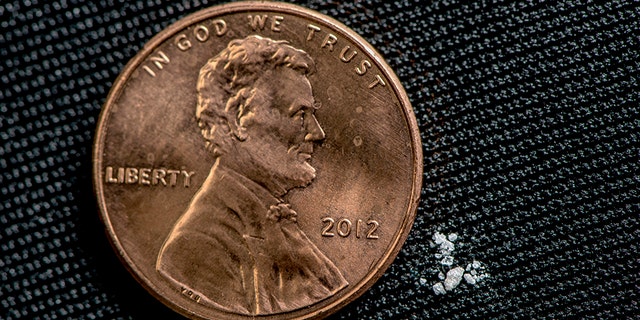 Carfentanil is being produced in underground labs in China and sold illegally to traffickers via the internet, according to federal officials interviewed by Fox News. Many of these sites -- but not all -- are inaccessible through search engines like Google. The substance typically comes in powder form, but can also be pressed into pills.
"These pills are crazy dangerous because the user has no idea how lethal they are; there's no quality control here," said Payne. "It's nothing more than Russian roulette."
U.S. authorities succeeded last year in taking down AlphaBay, the biggest black market on the so-called "dark web." The site -- which reportedly rang up between $600,000 and $800,000 in sales per day -- was connecting drug vendors with people seeking opioids like fentanyl and heroin.
"The web presents a myriad of challenges," Payne pointed out. "Many of these online sales are made through peer-to-peer networking software."
While China is a major culprit in the illicit production of synthetic opioids, substances like Carfentanil can also be made with ease domestically.
Federal agents raided a home in Stamford, Conn., last week and seized the largest cache of Carfentanil to date in the New England area, according to local news reports. The home had a functioning pill lab equipped with respirators and other hazardous-materials gear.
In Manchester, N.H., firefighters routinely carry Narcan -- a life-saving anti-overdose drug which also goes by the generic name naloxone -- when responding to the scene of an overdose.
"We lost 11 people in about two weeks last year from Carfentanil," Manchester Fire Chief Daniel Goonan told Fox News. "We carry Narcan to treat overdose victims, and also our firefighters, in case we come into that type of situation."
"We don't have a heroin problem in New Hampshire. We have a fentanyl problem. It's almost all fentanyl," Goonan said about the wave of lethal opioid overdoses in his state.
"What we're dealing with is something that I never thought I'd see in the fire service. It's a tragedy. We're doing our very best to combat it."