Rooms going fast after mayor advertises Hungarian village for rent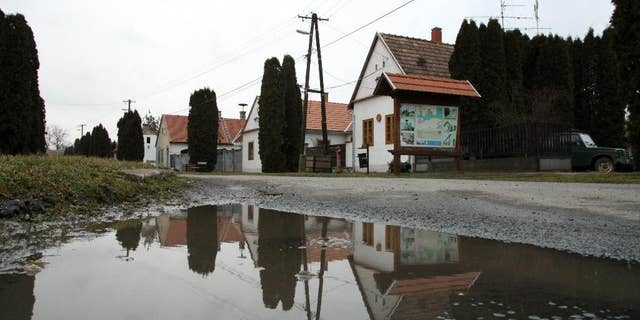 BUDAPEST, Hungary – Rooms at Hungary's village-for-rent are going fast.
More than 300 inquiries and reservations for 280 guests have been made since Mayor Kristof Pajer last week began advertising the village of Megyer, available for 210,000 forints ($760) a day.
Pajer said Thursday that tourists are coming from as far away as Australia, South Africa, Sweden and the U.S. and the village "is booked solid in August and most of April and May."
Amenities offered by Megyer, population 18 and 190 kilometers (120 miles) southwest of Budapest, include seven guest houses that sleep 39 people, a bus stop, horses, chickens and four hectares (10 acres) of farm land.
Some guests have chosen to rename the village streets during their stay, a perk which comes with a replica of the street sign.