Rogue horse seen trotting down Florida highway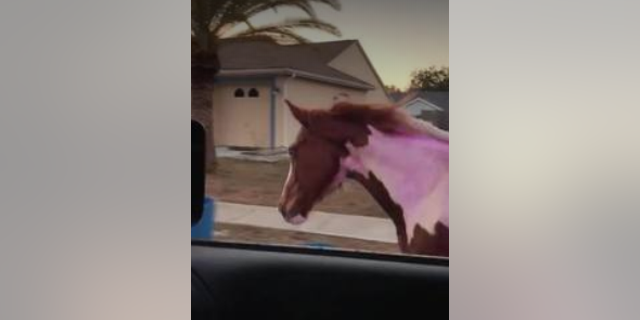 A sheriff's deputy in Florida captured video of a rogue horse out for a morning stroll on Wednesday morning.
The video, posted to the Pasco Sheriff's Facebook page, shows the brown and white "beautiful horse" trotting down U.S. 19 near Hudson, wind blowing through the horse's mane while seemingly ignoring the pleas from the sheriff's deputy to stop.
ELEPHANTS WAIT FOR RIDE ON OKLAHOMA HIGHWAY AFTER TRAILER STALLS
"C'mon," the deputy yelled through an open window. "Can you stop? Please?"
After no luck, the official called for help. "We're travelling at one horse power," the post said.
A backup team arrived and successfully "corralled the horse into safety" and off busy streets, the post said. The animal was reportedly not harmed during the incident and was reunited with its owners.